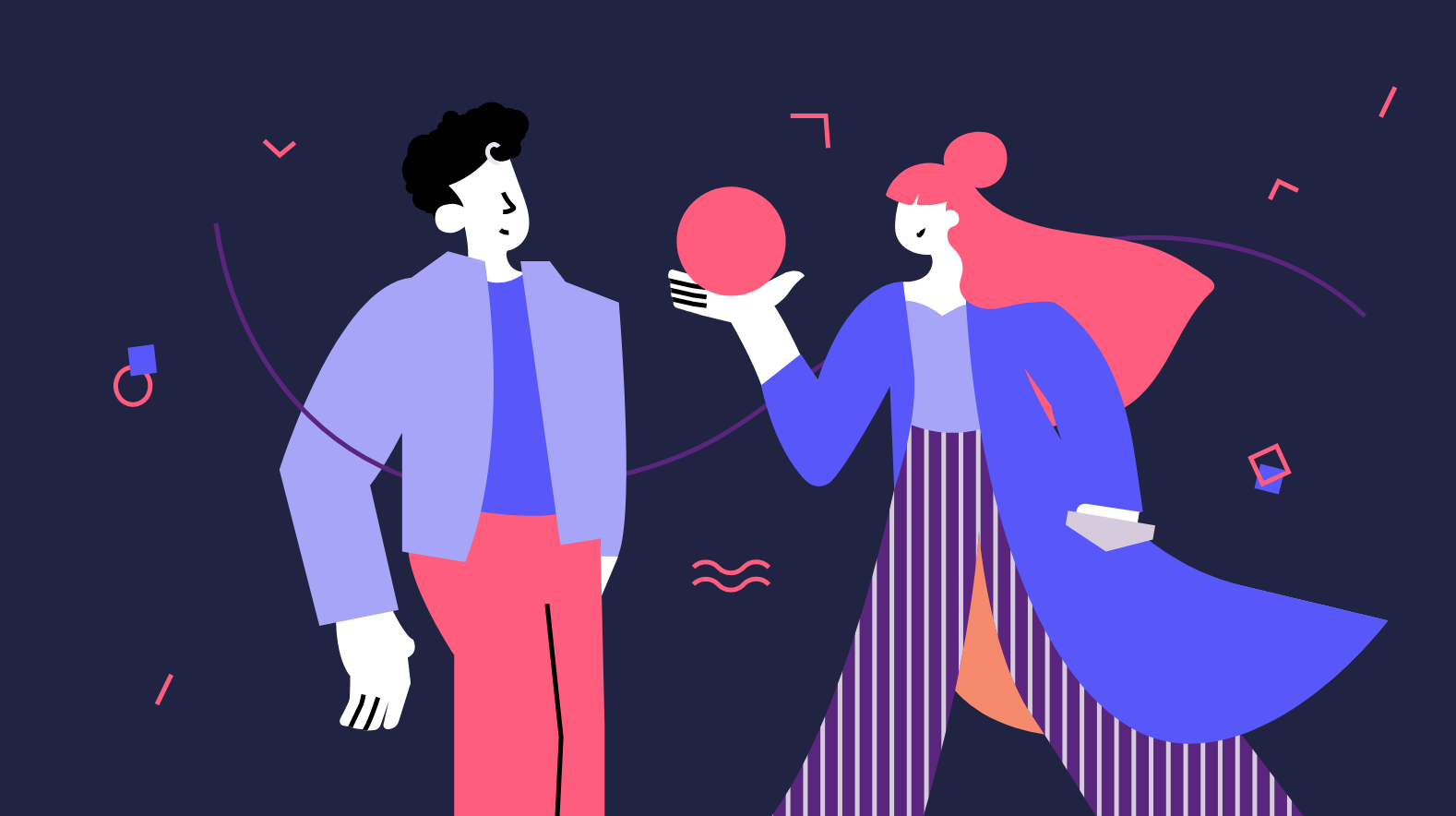 Let's address the elephant in the room, how can you improve your brand recall?
Brand recall refers to the likeliness of a consumer or client to reflect the name of a brand whereby the products and services they're interested in are associated with the company. Brand recall and brand awareness build the firm's mouth marketing strategies and boost sales and market shares. Please stick with us to find out more.
There are tons of strategies that can raise brand recall. However, they differ from industry to industry. For example, the no deposit bonus is a strategy that works for Forex Trading or gaming sites to motivate new customers to the brand site. Here are some ways to improve your brand recall for your firm and build a trustworthy brand.
1. Develop a brand profile
First encounters either make your company's image or ruin its image forever. It only takes one-tenth of a second for a customer to realize whether the firm's website can be of use or no use at all. All these are determined by the outlook and gut feeling of your profile.
It takes a lot to form a brand profile. It's visceral that your business invests in graphic design. 80% of the company's successive profile relies on the graphics and the design. It tells how your brand will look, how it will sound, its behavior, and most importantly, its online interaction. Before choosing your brand profile, ensure you have an objective.
The profile objective aims to create a sense of identity between you and the customers. The goals also enhance visual presentation, making it easy for clients to remember all your business's relevant products and services.
A profile should answer all questions a client may have. Also, it should clear all doubts that customers may have concerning the brand's genuineness. Compelling profile basic should provide results. In other words, it should build transparency, trust, and self-identification with the brand in question. Your brand profile should meet the local requirements, but your logotype, logo colors, fonts, graphic styles, and tone should serve other clients from diverse walks of the world.
2. Define the brand purpose
The main idea behind starting your brand will always provide a flippant answer of "generating fat profit." Many business owners, prospective investors, marketers, and millions of entrepreneurs would agree more with this answer. Money is a motivator and makes the world go round. However, your brand's purpose shouldn't be all about making money.
Your brand's purpose should create an emotional link between your brand and your customers. Consider Fenty brand. The vision behind this luxurious brand was to make women feel comfortable with their skin shade, personality, attitude, culture, and race. A brand's purpose is to impact people's lives than exploit its consumers. A brand's purpose is the epicenter of the business even before you sit down to think about its vision, mission, and values portrayed. Hiring and marketing options will be simple once you know your firm's purpose.
The purpose should answer "why" the business was formed. Once you get this point right, focus on making your brand look unique to compete with others in the same line. Identify its strengths and work tirelessly on its weaknesses so that it won't affect your profit generation, labor enforcements, and consumer interaction. Your brand should be authentic and not full of gimmicks. Also, constant communication with your audience will help to bring your purpose and brand's mission to life.
3. Build a brand personality
A brand symbolizes an image that acts like a human. When people don't appear real to you, you avoid them at all costs so that they don't crack you up or make you uncomfortable. Most brands appear to have an emotional connection with them. They are like a match made in heaven. When using them, we automatically fall in love with them.
A successful brand personality brings positive remarks to consumers. A brand's personality sharpens the focus of public perception towards your firm. Your brand's personality consists of emotional traits and distinctive characteristics that improve or fade over time.
The traits towards your brand's personality involve competence, ruggedness, sophistication, intriguing, and wholesome. When building your brand personality, Consider the competition out there, draw some characters, bring them to life, and talk with your brand. Lastly, be consistent with your brand's personality.
Conclusion to improve your brand recall
There are several options to increase brand recall for your business. You can explore other options that would be beneficial to your offline campaigns thus, boosting your brand site. For example, marketing strategies, e.g. billboards, posters, and brochures. They work at intriguing customers to your world.
Which of these methods works best to raise your brand recall? We will appreciate your feedback in the comment section below.
---
Author's bio:
Thomas Glare is a web designer and photographer running an eCommerce business selling his services. Over the years, he has helped many of his friends design a logo for their businesses. Thomas also writes blog articles about web design topics to share his knowledge and keep himself up to date with the latest trends.
---
Read More Related to Brand Recall:
Inspire yourself with fresh ideas for rebranding your brands. Learn how brands succeeded, reacted, and what to learn for rebuilding brands.
Looking for a future-proof strong brand identity for your small business? Here, learn the 8 key steps to create strong brand identity for small businesses.
Here are the 5 major benefits of a strong brand build your business organizations. Read why you not miss out on benefits of a strong brand.
Subscribe Now
to access this and much more…
---