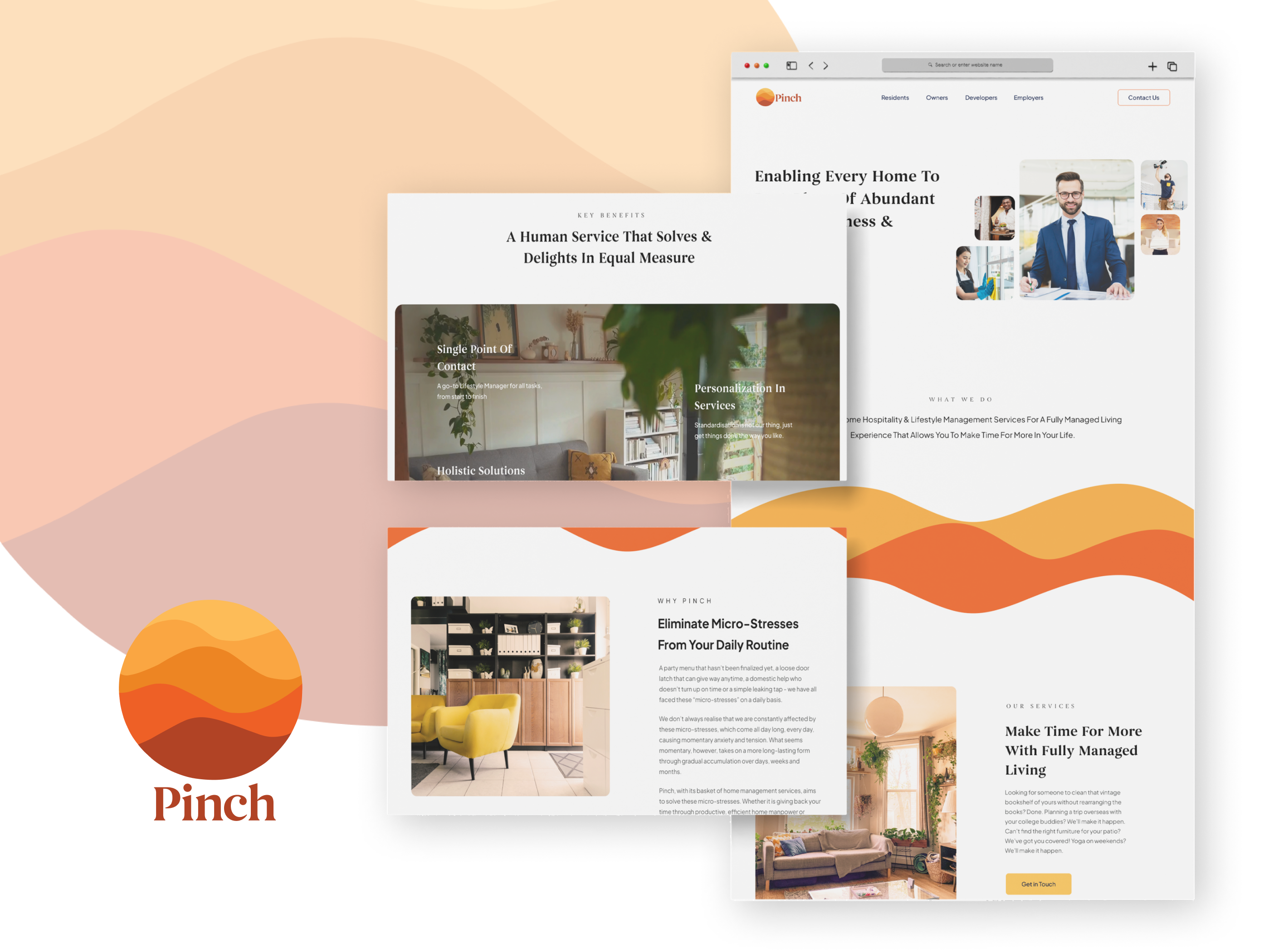 Pinch, a renowned lifestyle management services company based in Gurgaon, India, aims to provide its customers with a fully managed living experience, allowing them to make time for more in their lives. To support their aspirations, we took on the challenge of redesigning and developing their website, ensuring it exuded vibrancy, dynamism, and warmth that perfectly matched the brand's essence.
Objective and Goals:
Our primary objectives for the project were website redesign and development, adhering to international standards, and creating a super minimalist design that offered an unforgettable user experience.
Case Study Details:
The project was led by Sarvajeet as the Project Manager, with Harsh as the UX Designer, Virendra as the Web Designer, Nainesh as the Front-End Developer, and Piyush as the Back-End Developer. With a talented and dedicated team, we embarked on a journey to transform Pinch's online presence.
Results and Outcomes: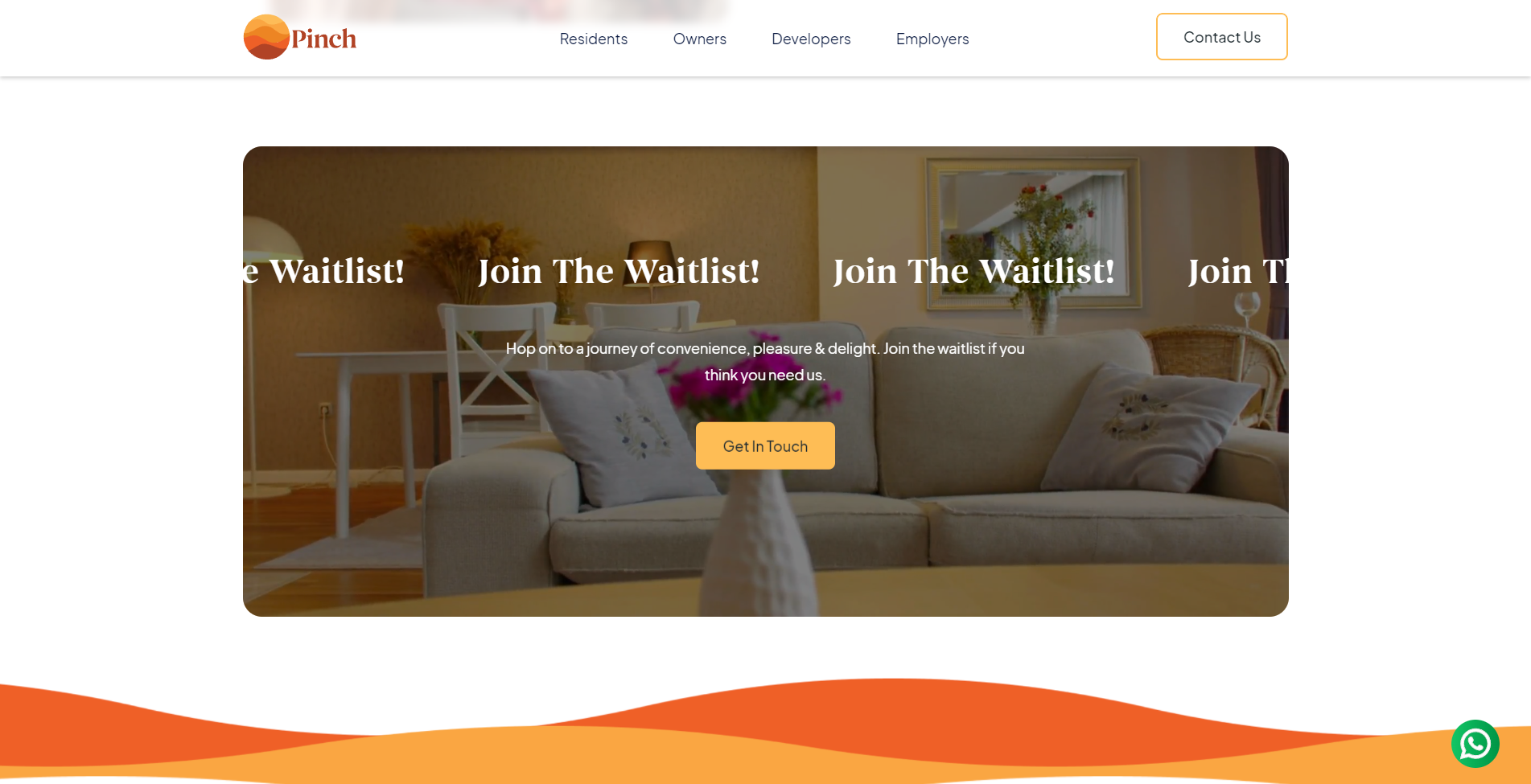 Throughout the project, our team maintained a high level of quality and collaborated closely with the client, accommodating their iterative feedback. The end result was a website that perfectly encapsulated Pinch's personality and aspirations. The client expressed their satisfaction with the design elements and our ability to meet their expectations through multiple iterations.
Supporting Evidence:
Measurable outcomes from the project include the aesthetics, usability, and loading speed of the website. Pinch's website now boasts an appealing visual appeal, user-friendly interface, and optimized performance.
Key Takeaways and Lessons: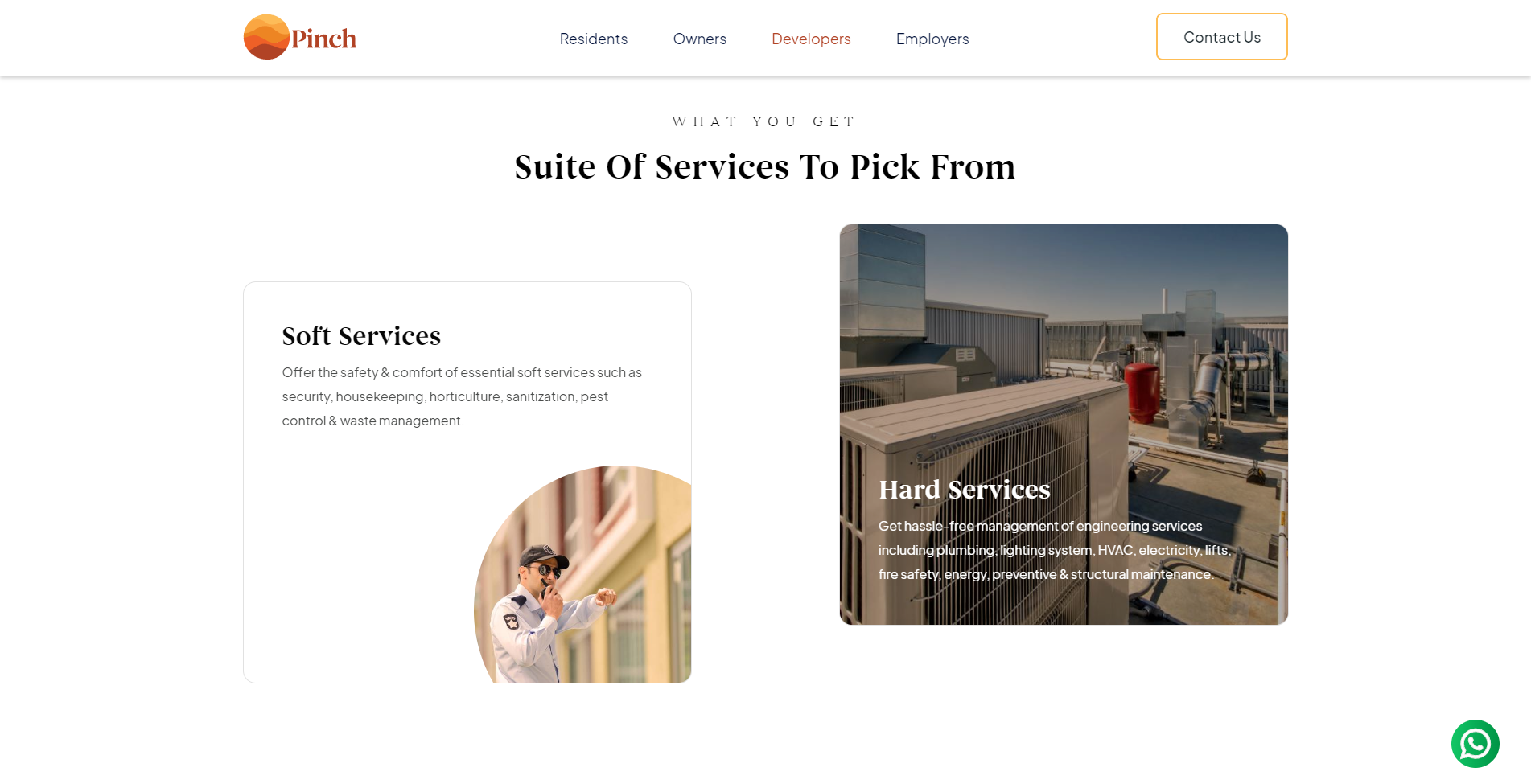 One of the key takeaways from this project was our team's ability to deliver exceptional design elements while meeting the client's iterative requirements. Our flexibility and adaptability allowed us to keep up with Pinch's expectations and deliver a product that exceeded their vision.
Conclusion to this web design case study:
"We were impressed with the team's ability to come up with good design elements."

– Srinivasan Madhavan (Co-Founder Pinch)
Pinch's positive experience with our web design and development services is reflected in their 5-star rating on Clutch.co. This case study showcases our commitment to excellence, creativity, and client satisfaction. We are proud to have transformed Pinch's online presence and provided them with a website that truly represents their brand and values.
Don't let your website remain stagnant in a rapidly evolving marketplace. Reach out to us today and let's embark on a journey to unlock your brand's true potential. Together, we'll create a success story that inspires and captivates. It's time to transform your image and leave a lasting mark in your industry.
Contact us now and let the power of web redesingning pave the way for your brand's success.
---
Read more similar to this web design case study:
Revolutionizing Electric Vehicle Branding: Case Study of Briskev. Witness the transformative journey that redefines the industry in this electric vehicle branding case study.
Read inspiring stories of rebranding success and learn how it can elevate your brand's identity. Discover how rebranding success stories transforms and inspires.
Looking for a future-proof strong brand identity for your small business? Here, learn the 8 key steps to create strong brand identity for small businesses.
---