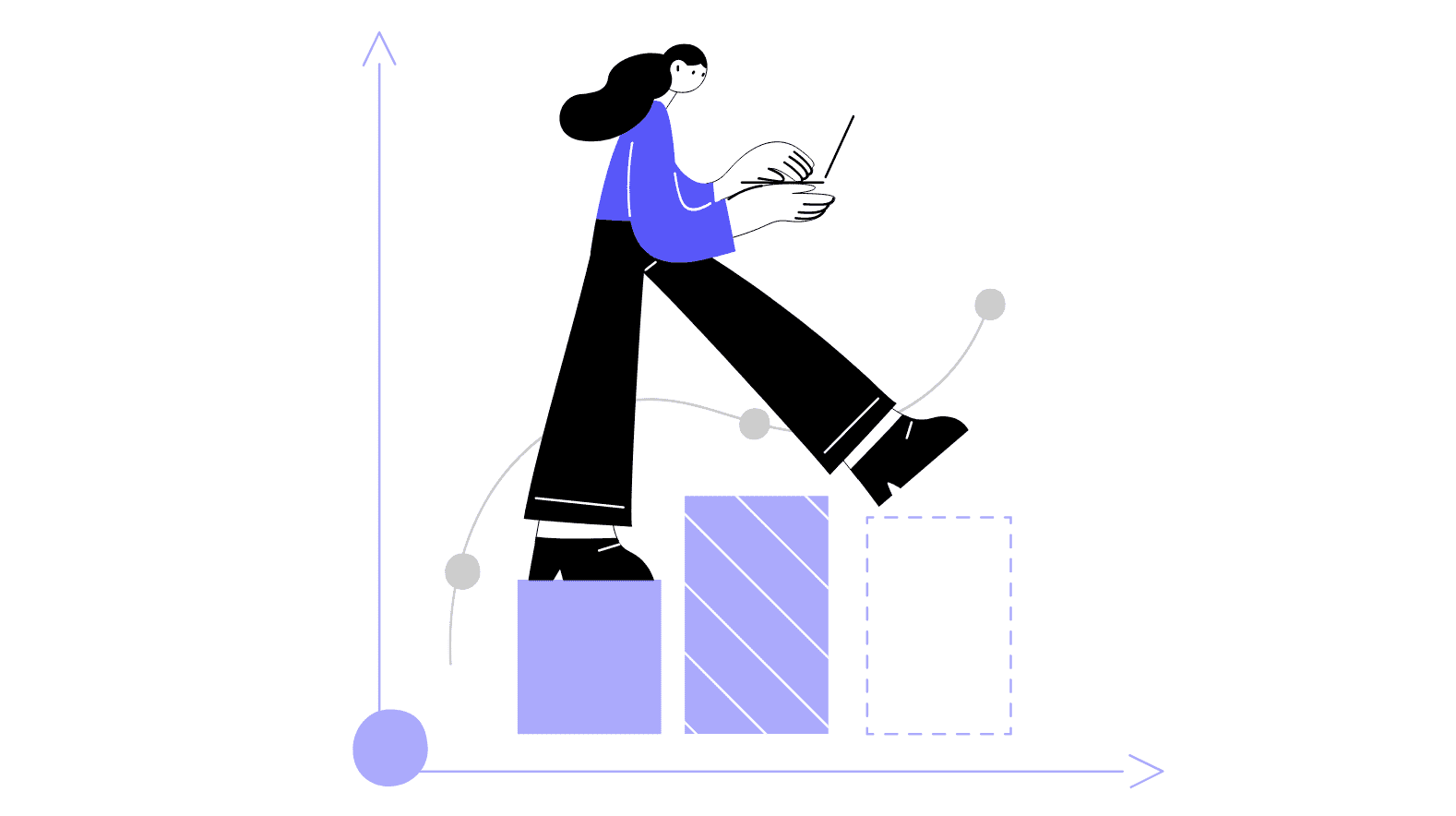 Statistics for building digital products show that a well-designed UI may boost web conversions by up to 200 percent. In comparison, a robust UX design can increase conversions by up to 400 percent.
It is why 70% of businesses either have or are developing a digital restructuring plan. However, creating an effective digital product has never been more chaotic. A critical aspect of your digital marketing strategy is to provide a positive user experience for site visitors. If users find it challenging to find the information they need, they will most likely leave the site or app and not become customers or clients.
This means that you can't reach your best digital marketing potential without an attractive and easy-to-use user experience (UX) and User Interface (UI). Without a solid UI/UX design, your site or mobile app will experience a higher bounce rate, lower rankings, and fewer conversions, which is why web design is important for business.
Before building digital products, it's important to learn about UI and UX:
User Experience
User experience is about making customers' lives easier in different ways. So, for example, it might refer to how easy it is for someone to use the software, how much they can accomplish with that software and other things.
User Interface
A user interface is the graphical arrangement of the elements on a computer screen, including text and icons. The user interface for an application, device, or computer program is the part of that software that allows users to interact with it. User interfaces are designed to be consistent and efficient so that users can easily use the program.
The importance of website design is clear: you need a website that can satisfy your visitor's needs and make it easy to find the information they want. This can be done with intuitive design, direct calls to action, and easy navigation. If you don't have a team with the skills and knowledge to add these elements to your website, you might want to consider reaching out to a UI/UX Designing Agency.
The UI UX agency is a set of designers, developers, strategists, user researchers, data scientists, copywriters, and content marketing specialists who work together to help clients build great digital products.
The agency provides clients with expertise by delivering design solutions for their content marketing campaigns. They also ensure that their designs are aligned with their client's branding guidelines so that their website or app will seem consistent across different platforms.
A UI/UX design agency provides a whole package to help you build your product the right way, starting from user research, collating the prototype, user feedback collection, rapid prototyping of interaction design, and other services. By incorporating all these parts into one package, UI UX firms help you save a lot of time and cost to realize your dream products.
The agency will help you build better user experiences by focusing on what the customer wants rather than what they think they want. This may lead to more conversions and sales. It will also help increase brand recognition by having a unique, distinctive web design and logo which customers remember and are drawn to.
How can a UI/UX Design Agency help your website?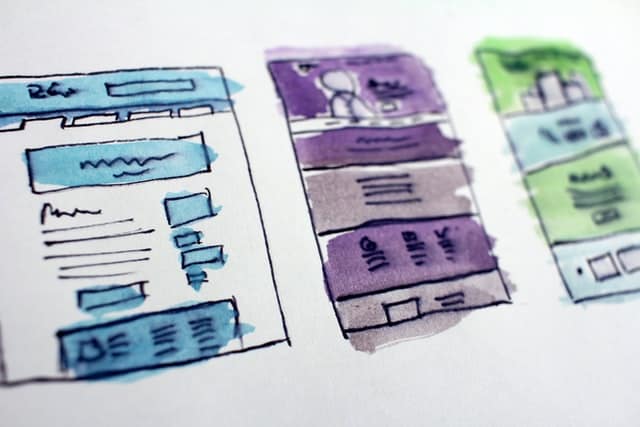 An experienced UX design agency will have what it takes to ensure your site visitors convert into customers. Here are some ways a UI UX Design Agency can help improve your business website:
They Conduct User Research To Understand the Wants of Your Target Audience
For a UX design agency to create the best user experience for your website users, they need to know your business, your customer base, and your brand.
You need to talk to them about your products and services so they can understand what your business provides to potential customers. Once they see your vision for the website or mobile application, they can start conducting their research. A good UI/UX agency will learn more about your customer base and understand who interacts with the design and responds positively. In most cases, they'll develop user personas to understand your target audience better.
If you have an ecommerce clothing store and teenagers are your target audience, the UX designing agency will create a website that relates to their age group and web browsing behavior.
A UX designing company will also research the various ways of appealing to your audience. They'll suggest recommendations based on aesthetics and elements like calls to action and navigation.
Once the UX design company knows your brand and audience, they will have a better idea of what they need to provide an experience that's custom to your target audience.
They Help You Create Rapid Prototypes
Design flourishes best in an environment that encourages testing, learning, and iterating with users. Having rapid prototypes accelerates design iterations from the start to the prototyping stage. These prototypes can help validate the potential design concepts and test how it ties in with the customers' needs at the design stage. However, most businesses still fail to use this valuable technique to their advantage.
Ideally, the rapid prototyping approach requires a designer's mindset, the necessary tools, and an ability to work collaboratively with all other teams (marketing, operations, development, and sales).
UX Design Agency Can Help With SEO
Every business wants to be on top of the Google search results. However, a well-designed user experience can increase your business's online presence and get to the top of the search results.
With an optimized combination of UX and SEO, you can boost the organic traffic on your website and get more visitors who are very likely to be interested in your products/services. An effective UX design agency will support your SEO and increase your rankings on search engines.
They will be able to attract more people to your website and deliver a satisfying user experience with fresh content, a user-friendly interface, and a well-designed structure.
They Perform Usability Testing of Your Digital Products
Usability falls under the umbrella term 'User Experience,' determining how easily a user interacts with your website or app. Through usability testing, a suggested minor tweak in the design of Apple's Mac UI resulted in the company receiving 90% fewer support calls.
Although this is a crucial stage of the UX Design process, many businesses do not find it relevant to invest in usability testing. This is due to insufficient budget or time. The reason why most businesses fail is bad usability.
Usability testing can offer a direct assessment of your website's usability. Performing it the right way with a reliable UX design agency can help reduce the risk of creating the wrong product, saving you tons of time, money, and other resources.
They perform UX assessments to identify gaps in the existing capabilities.
Businesses have been heavily investing in digital assets for the past few years and even more so since the pandemic started. But this alone cannot deliver the best experience or performance for the users. Therefore, before rushing to redesign the project, it would help identify the gaps in the user experience from existing products.
A reputable UX Design company can perform the assessment that will help point out the gaps in the existing capabilities, and the insights gained can be used to build a redesign strategy. For example, conducting a UX assessment requires knowledge of Usability Heuristics and specific techniques like Cognitive Walkthroughs and Pluralistic Walkthroughs. This is something you can definitely find in an experienced UX design agency.
They Save You Plenty of Time and Money
With a UI/UX design agency, you can have an effective UX design for your site or app and still save time and reduce costs significantly. However, if you launch your website with an effective, seamless experience for the users, you can save a large chunk of time and money that would otherwise go into restructuring the website after the bugs are fixed.
User testing is a necessary part of the design process that is also another way of cost-efficient product development. It involves evaluating a product through research based on a sample group of users. You need a professional point of view when testing the process in user experience, so partnering with an experienced UX design agency greatly helps. Without a doubt, testing is important in UX design for optimizing customer satisfaction and retention.
Conclusion
The goal of achieving an ideal UX Design is to create optimized solutions for your potential customers, which eventually provide value for your business. Unfortunately, not many businesses fully understand the true potential of implementing UX design tactics to their product development strategy.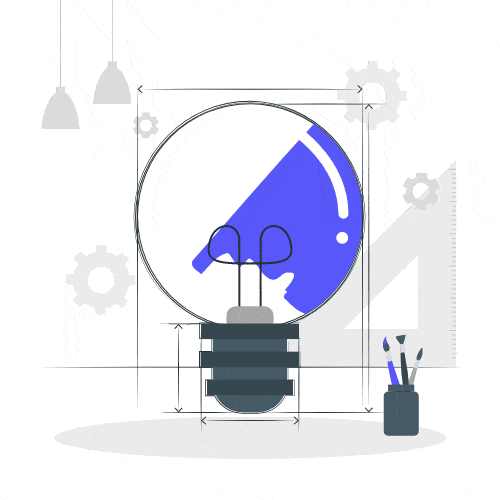 By selecting the right UX Design partner, you improve the overall digital strategy process, which can lead any business to thrive. The UI UX agency is a business partner for your company and not just a service provider. They are not just there to create stunning designs and then hand them over to you. Instead, they are there to support your company's growth and provide solutions to help you reach your goals.
The UI UX agency is a business partner for your company and not just a service provider. They are not just there to create stunning designs and then hand them over to you. Instead, they are there to support your company's growth and provide solutions that will help you reach your goals.
---
Read more similar to building digital products:
Apply the best ways to build personal finance apps. We are here to make it quick and easy to build better personal finance apps for you.
Know your mobile app design and development issues to evaluate and exclude the most common mistakes designers and developers make. Click here to learn about mobile app design and development issues.
Consider these 10 very crucial points before making your new company website. List for a guaranteed perfect new company website!
---
Originally published at https://www.meldium.com
Subscribe Now
to access this and much more…
---