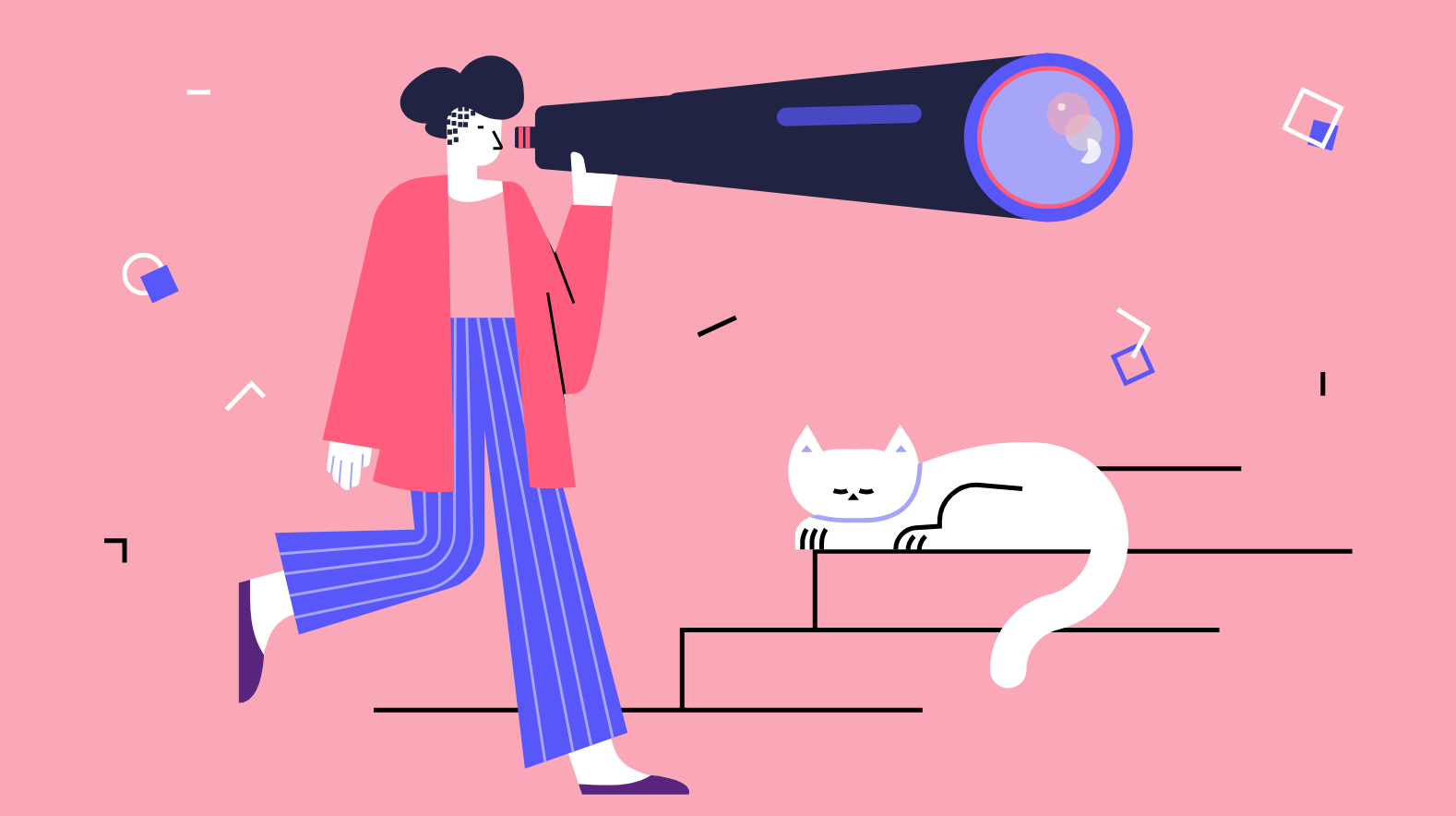 Existence in the modern business world means that it's mostly mandatory for it to have a presence on the internet. While social media is a basic necessity, websites and software applications come to a close second.
Every day, the need for easier access and interactions between brands, businesses, and consumers increases further. That's why it's so crucial for a brand or business to have a well-made and well-designed software application or website. This is also why the need for good UI/UX design increases parallelly.
Don't worry if you're not exactly sure what UI/UX design is. We're here to tell you what it means. UI stands for User Interface, and UX is an abbreviation for User Experience.
UI and UX design both deal with the design of the user experience journey. UX design is the process by which brands better the user's overall experience when they engage with a software application or website.
The main aim of UX is to ensure the highest levels of customer satisfaction. A great UX design creates a software product that is simple to navigate, intuitive, inviting, and aesthetically pleasing.
On the other hand, UI design is the technique by which brands improve the presentation and interactivity of the software application or product. It focuses on navigation, aesthetic appeal, and how effectively the product interacts with users.
UI also solves issues relating to responsiveness, efficiency, and accessibility. Other crucial hallmarks of a clean UI design include a consistent design layout and a fitting graphics design.
As the industry grows, web design agencies' competition to make life easy is getting more difficult. (Irony of the design industry!) The design world is moving towards pastels, color contrasts, soft edges, and more user-friendly interactions.
Customers visit tons of websites constantly, meaning businesses need to draw their attention somehow and make them stay on a platform. One of the ways to succeed is to build a visually appealing and intuitive web solution according to usability principles.
The million-dollar question (quite literally) is: How? 
2021 was a crazy year, with multiple styles and trends! It seems we will see an increased sense of playfulness in designs. Trends in 2022 coming in full force to invade the web with more vibrancy, trippy aesthetics, and an unforgettable experience where the minimalism trend of 2021 takes a step back. Let's take a sneak peek into next year's top design trends.
1. Retro Designs
Retro designs will trend in 2022. Currently, '90's designs are on the rise.
2. Unique Scrolling
Unique scrolling will offer visitors a very unique experience when they land on the webpage.
3. Accessibility
Accessibility is also predictedto be a trend. Features like dark mode, increase the font sizes, contrast adjustments, etc. are widely used in 2022.
4. Simplified Designs
Simplified structures and simple shapes paired with soft colors, minimal copy, clean pictures, clay illustrations, etc may work well in 2022.
5. Glassmorphism – once again!
The use of transparent elements, floating elements, buttons, thin borders and bright colors will increase. We can't forget soft edges, real colors to suppress the glass effects, etc. Styles will come along.
---
Let's now explore the leading UI/UX design trends of 2021-2022 in detail and see how popular brands implement them successfully.
1.Dark Mode
One of the hottest web design trends for 2021 is dark mode. Such brands as Instagram, Apple, and Android offer alternative themes in their products. Here are the core reasons for the trend's popularity:
1. Dark Mode looks ultra-modern.
2. It allows highlighting and popping other design elements.
3. It saves device battery power.
4. Dark Mode also reduces eye strain in low-light conditions.
The dark mode feature is a popular trend for web development for both desktop and mobile devices. Also, many applications provide visitors with the ability to choose when to activate the dark mode.
For example, Apple users can schedule times to change their device appearance automatically. You can pick the "Sunset to Sunrise" option or set a certain time to perform the transitions.
2. Glassmorphism
Another year, another UI trend is becoming increasingly popular among designers. Do you know it yet?
There is a new style on the block right now and it's growing in popularity. While Neumorphism was imitating an extruded, plastic surface (but still looking like one layer), this new trend goes a bit more vertical. It's most defining characteristics are:
1. Transparency (frosted-glass effect using a Background Blur)
2. Multi-layered approach with objects floating in space
3. Vivid colors to highlight the blurred transparency
4. A subtle, light border on the translucent objects.
The fact you can see through it, means users can establish hierarchy and depth of the interface. They simply see which layer is on top of which, just like pieces of virtual glass.
Because of that glassy look, it is called glassmorphism.
Background blur was first widely introduced in 2013 with iOS 7. It was a pretty radical change but it was still one of the changes that weren't really disputed. People seemed to like it.
Microsoft's Fluent design system goes heavy on this effect as well. They call this particular element The Acrylic and showcase it as an integral part of their design system.
"Acrylic is a type of Brush that creates a translucent texture. You can apply acrylic to app surfaces to add depth and help establish a visual hierarchy. "
– Microsoft Fluent Design System
3. Fabulous product photos
The era of classic and realistic product images is a thing of the past. Forget about them and step forward a new UI/UX design trend – surreal item photos. In 2022, it is expected to become widespread over most of the e-commerce platforms and online stores.
The main idea is to daze the customers and attract their attention by showcasing interesting and unreal elements. They force potential consumers to use their imagination and stay longer on your website. This way, you can increase the average session time and possibly improve the conversion rate.
Gucci Zumi is a perfect and famous example. It implements surreal illustrations with their product photos.
4. Bold Fonts in UI/UX Design
Bold fonts are not an innovation in 2021, but this trend gains momentum. The matter is that most users pay attention to the webpage heading first. For this reason, it is crucial to attract customers' attention by using bold fonts for titles. This technique allows you to add more visual sense to the information you want to highlight, be it a separate category, subject, service, product, or a new SaaS application description. Apart from the usability aspect, this trend adds a modern view to website design.
For example, Apple actively implements bold fonts for its website headings, especially on product pages. This way, the company emphasizes the high quality of its goods.
5. Uninterrupted UX
Uninterrupted UX is another UX design trend that will never go off the cards. This follows the strategy of keeping the customers engaged and induce them to act according to the business requirements. A great example,
"Need a Product? Visit the page now !"
You may have seen drawings like this in various business websites. So such policies make the users act at the moment!
6. The right mix of colour combination
Choosing the right colour combination is always a necessity, be it before, now or later! The role of colours in psychology is beyond explanatory. Colours do attract the attention of viewers. Give the right combo as per your business needs. Different genres of the business field demand different colour combinations.
However, there are certain colours and types of colour combinations that are so in that it would be a mistake to not mention them. These are beige and pastel colours. They symbolically stand for a classie and serene "feel".
7. Layers and Floating Elements
If you are making use of 3D elements, then garnishing them with layers, and floating elements will create positive emotions among the users. They help to show the depth feature and thus make your website slightly 3D. These features can also be used along with text, images, videos etc.
8.Motion Graphics
It's common knowledge that visual information is easier to comprehend and remember than the written word. And now that your audience is already consuming a lot of visual data on social media, your brand needs to keep up.
Motion graphics add to the user experience by:
Drawing the user's attention to what needs to be done or what will happen next.
Making transitions fluid.
Explaining complex procedures with ease.
Confirming action and gives affirmative or negative clues and bringing delight to your users.
While the benefits are plenty, make sure you don't overdo motion graphics. Too many moving objects might not let your audience do what they came to you for. Make the experience immersive, not distracting.
9. Immersive full-screen performance
Screen sizes are getting bigger. Attention spans are getting shorter. While social media has invariably made us feel that the center of the screen is the only place that gets attention, you can make use of the complete page estate.
With an immersive full-screen performance, you can keep users engaged, interested, and on your website. Take them into another world and strike a deal there.
When you have a full-screen display that offers an immersive UI, you can remove the distractions that might take your visitor away. The notification panel at the top, in mobile devices especially, can be a distraction. Full-screen UX overcomes that.
10. Personalized Design for the Occasion
Competition is cut-throat, and customers are picky. If they don't get an experience that is aesthetic and customized to their needs, they won't bat an eyelid before going to your competitors.
The same goes for your UX design in web design trends.
Should every individual user influence your UI? Yes. Netflix is a great example to follow. Or even Flipkart and Amazon. Personalized watching and buying recommendations quickly overcome the 'I don't need it' buyer resistance. When users know the options are personalized, they accept that they need them.
---
Now, about the second aspect – User Experience Design (UX), for the occasion:
Not every aspect of our UX design is customizable.
So, what cannot be personalized according to users, should be personalized as per the occasion.
Think of your design as a shopfront. Go spooky when it's Halloween and don't hesitate to add the bells and whistles when Christmas is around.
Voice User Interface
We are currently living in a pandemic or post-pandemic world. It's only natural that many of 2021's UI/UX trends have evolved out of needs that arose amid COVID-19. One of the leading UI/UX trends is voice-activated user interfaces.
Voice-activated user interfaces give users the freedom to interact with the UI using speech or voice commands. Think of something like Siri or Alexa, except it's just for your website or app. Advances in voice technology are bound to mean that we'll see even further growth on this front of UI/UX design.
Custom Navigation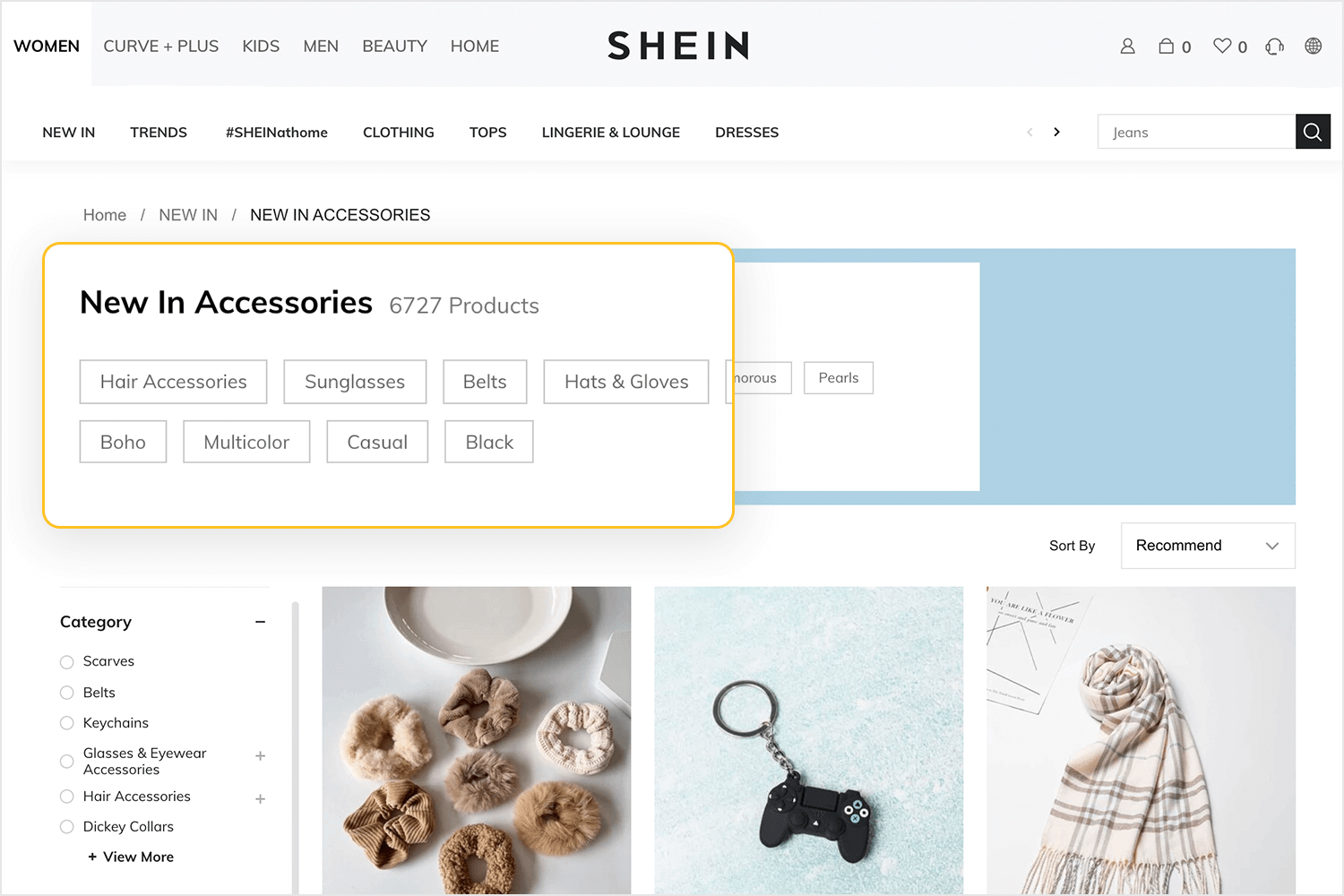 This UI/UX trend is expected to top the most popular UI/UX features list. The proper usage of visualizing and navigation tools draws in users. It keeps them engaged throughout their site or app journey.
There are two broad navigation elements: visible navigation elements and hidden navigation elements. Ensure that your website or app's navigation menu is designed in a manner that allows for a smooth flow of information.
Micro Interactions
A micro-interaction is a little interaction between the user and the brand. It's explained best by Facebook's 'likes' feature. Including things like minor animation effects and short videos can make a massive difference to how the consumer feels about your website.
Micro-interactions are a great example of a human-centered design approach. It focuses primarily on users and the satisfaction and joy they can take away from your brand's website or app.
Self-Guided Wizards And AI Recommendations
AI is undoubtedly one of the biggest technological advances of our millennium. It only makes sense that UI/UX designers have begun harnessing these scientific leaps to their benefit. You can strengthen your brand's app or website by including AI automation and integration.
Transparent Interfaces
The term transparent interface is pretty self-explanatory. Transparent interfaces on your app or website make it look modern, sleek, and high-tech. It also helps make your consumer experience better, thanks to how clean and easy to navigate your website or app looks.
Advanced Personalisation
Who doesn't love a little bit of personalization? In terms of design, personalization is when a company or a brand curates specific content and recommendations for every user based on their profile. This profile includes details like date of birth, marital status, viewing, and order history. What advanced personalization achieves is that it makes the user feel special. This special feeling helps bring customers back, thus increasing conversions and sales.
Realistically speaking, personalization is far more than a trend. It's the need of the hour in the world of UI/UX design. Google, Apple, Amazon, and other leading companies pay close attention to personalization. They execute this feature in the form of personalized assistants like Siri and Alexa. These assistants can now instantly recognize the person interacting with them and thus interact with the consumer accordingly.
Super Tech Landing Pages
Another popular UI/UX trend includes intricate and detailed layouts and animations on landing pages. This involves artistic and abstract representations of process, products, and the brand ethos. The main benefit of this design lies in how dynamic it is. This means users are less likely to get bored and leave the website.
These types of landing pages include hyper-realistic complex animations, renders, and volumetric illustrations. Super tech landing pages are the UI/UX version of the wow factor in other fields of art and design.
Conclusion
To conclude our article, we will tell you that there are many remarkable, unique and exciting UI UX trends in 2022. But that's not all. UI/UX is a constantly evolving field of design. Any UI/UX designing agency worth their salt will keep themselves updated on all of them.
While you might not know about all the prevalent trends as a business owner or a non-designer, you can ensure you understand what's needed for your brand by reading articles, referring to other websites in your industry, and speaking and listening to expert UI/UX designers.
---
Check Out Some More Awesome Blog Articles:
Top 5 websites for UI UX Design Ideas That Will Turn Your World Upside Down
Super curated list of 5 websites for UI UX design ideas that will turn your world upside down. We promise you will find super interesting websites for such web design trends mentioned here!
UI Design Resources: 161 Tools User Interface Design Inspiration
Free handpicked UI design resources for your awesome projects. Curated free 161 UI design resources to energize your workflow. Bookmark this now!
---
If you find this article useful, do share it on your Social Media accounts.
& don't forget to follow us.
Subscribe Now
to access this and much more…
---