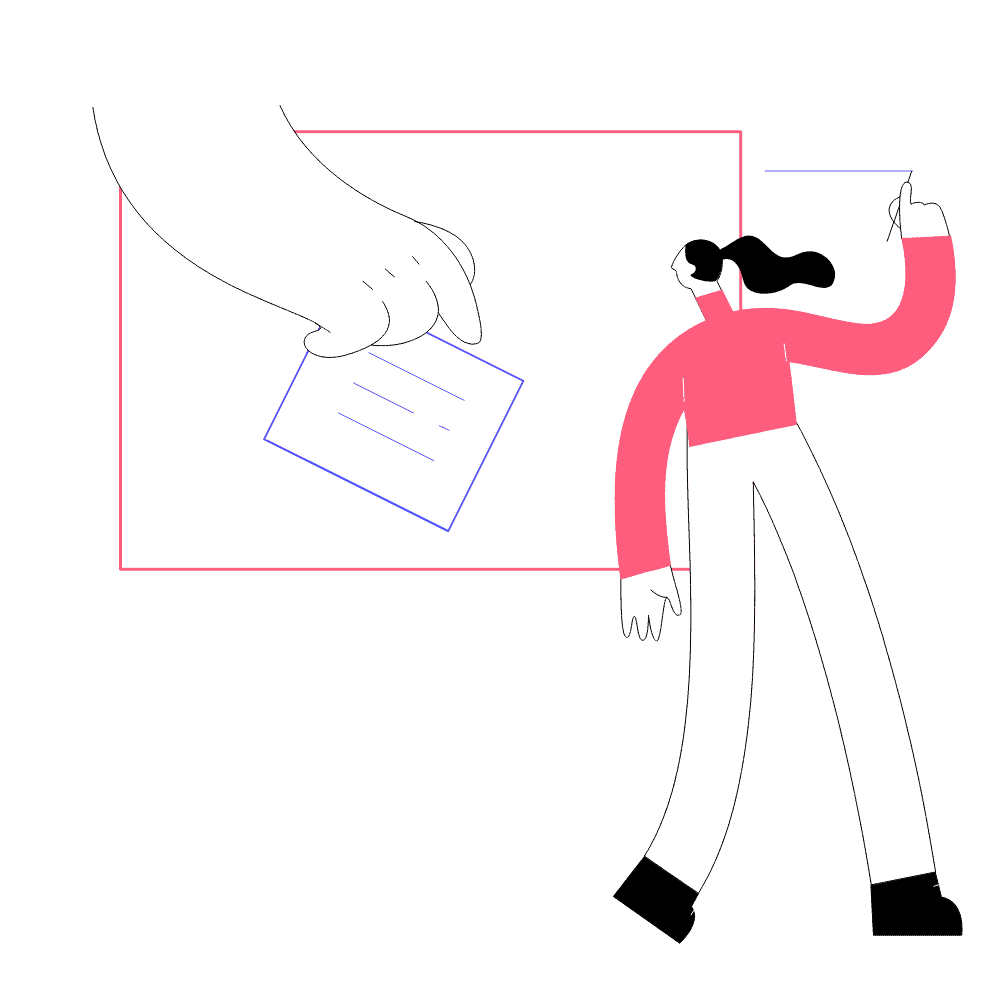 Win design awards by following any of these Web Design Trends of 2021
As the industry is growing, the competition of web design agencies to make life easy is getting more difficult. (Irony of the design industry!) The design world is moving towards the pastels, color contrasts, soft edges, and more user-friendly interactions.
The following are the trending 10 web-design trends that will and are ruling the top design award websites in the year 2021 and will maintain their position on the pedestal throughout 2022.
Customers visit tons of websites constantly, which means that businesses need to somehow draw their attention and make them stay on a platform. One of the ways to succeed is to build a visually appealing and intuitive web solution according to usability principles.
The million dollar question (quite literally) is: How?
Let's now explore the leading UI/UX design trends of 2020-2021 in detail and see how popular brands implement them successfully.
1.Dark Mode
One of the hottest web design trends for 2020 is dark mode. Such brands as Instagram, Apple, and Android offer alternative themes in their products. Here are the core reasons for the trend's popularity:
1. Dark Mode looks ultra-modern.
2. It allows highlighting and popping other design elements.
3. It saves device battery power.
4. Dark Mode also reduces eye strain in low-light conditions.
The dark mode feature is a popular trend for web development for both desktop and mobile devices. Also, many applications provide visitors with the ability to choose when to activate the dark mode.
For example, Apple users can schedule times to change their device appearance automatically. You can pick the "Sunset to Sunrise" option or set a certain time to perform the transitions.
2. Glassmorphism
Another year, another UI trend is becoming increasingly popular among designers. Do you know it yet?
There is a new style on the block right now and it's growing in popularity. While Neumorphism was imitating an extruded, plastic surface (but still looking like one layer), this new trend goes a bit more vertical. It's most defining characteristics are:
1. Transparency (frosted-glass effect using a Background Blur)
2. Multi-layered approach with objects floating in space
3. Vivid colors to highlight the blurred transparency
4. A subtle, light border on the translucent objects.
The fact you can see through it, means users can establish hierarchy and depth of the interface. They simply see which layer is on top of which, just like pieces of virtual glass.
Because of that glassy look, it is called glassmorphism.
Background blur was first widely introduced in 2013 with iOS 7. It was a pretty radical change but it was still one of the changes that weren't really disputed. People seemed to like it.
Microsoft's Fluent design system goes heavy on this effect as well. They call this particular element The Acrylic and showcase it as an integral part of their design system.
"Acrylic is a type of Brush that creates a translucent texture. You can apply acrylic to app surfaces to add depth and help establish a visual hierarchy. "
– Microsoft Fluent Design System
3. Fabulous product photos
The era of classic and realistic product images is a thing of the past. Forget about them and step forward a new UI/UX design trend – surreal item photos. In 2020, it is expected to become widespread over most of the e-commerce platforms and online stores.
The main idea is to daze the customers and attract their attention by showcasing interesting and unreal elements. They force potential consumers to use their imagination and stay longer on your website. This way, you can increase the average session time and possibly improve the conversion rate.
Gucci Zumi is a perfect and famous example. It implements surreal illustrations with their product photos.
4. Bold Fonts in UI/UX Design
Bold fonts are not an innovation in 2020, but this trend gains momentum. The matter is that most users pay attention to the webpage heading first. For this reason, it is crucial to attract customers' attention by using bold fonts for titles. This technique allows you to add more visual sense to the information you want to highlight, be it a separate category, subject, service, product, or a new SaaS application description. Apart from the usability aspect, this trend adds a modern view to website design.
For example, Apple actively implements bold fonts for its website headings, especially on product pages. This way, the company emphasizes the high quality of its goods.
5. Uninterrupted UX
Uninterrupted UX is another UX design trend that will never go off the cards. This follows the strategy of keeping the customers engaged and induce them to act according to the business requirements. A great example,
"Need a Product? Visit the page now !"
You may have seen drawings like this in various business websites. So such policies make the users act at the moment!
6. The right mix of colour combination
Choosing the right colour combination is always a necessity, be it before, now or later! The role of colours in psychology is beyond explanatory. Colours do attract the attention of viewers. Give the right combo as per your business needs. Different genres of the business field demand different colour combinations.
However, there are certain colours and types of colour combinations that are so in that it would be a mistake to not mention them. These are beige and pastel colours. They symbolically stand for a classie and serene "feel".
7. Layers and Floating Elements
If you are making use of 3D elements, then garnishing them with layers, and floating elements will create positive emotions among the users. They help to show the depth feature and thus make your website slightly 3D. These features can also be used along with text, images, videos etc.
8.Motion Graphics
It's common knowledge that visual information is easier to comprehend and remember than the written word. And now that your audience is already consuming a lot of visual data on social media, your brand needs to keep up.
Motion graphics add to the user experience by:
Drawing the user's attention to what needs to be done or what will happen next.
Making transitions fluid.
Explaining complex procedures with ease.
Confirming action and gives affirmative or negative clues and bringing delight to your users.
While the benefits are plenty, make sure you don't overdo motion graphics. Too many moving objects might not let your audience do what they came to you for. Make the experience immersive, not distracting.
9. Immersive full-screen performance
Screen sizes are getting bigger. Attention spans are getting shorter. While social media has invariably made us feel that the center of the screen is the only place that gets attention, you can make use of the complete page estate.
With an immersive full-screen performance, you can keep users engaged, interested, and on your website. Take them into another world and strike a deal there.
When you have a full-screen display that offers an immersive UI, you can remove the distractions that might take your visitor away. The notification panel at the top, in mobile devices especially, can be a distraction. Full-screen UX overcomes that.
10. Personalized Design for the Occasion
Competition is cut-throat, and customers are picky. If they don't get an experience that is aesthetic and customized to their needs, they won't bat an eyelid before going to your competitors.
The same goes for your UX design in web design trends.
Should your UI be influenced by every individual user? Yes. Netflix is a great example to follow. Or even Flipkart and Amazon. Personalized watching and buying recommendations quickly overcome the 'I don't need it' buyer resistance. When the user knows the options are personalized, they accept that they need it.
Now, about the second aspect – for the occasion.
Not every aspect of our UX design is customizable.
So, what cannot be personalized according to users, should be personalized as per the occasion.
Think of your design as a shopfront. Go spooky when it's Halloween and don't hesitate to add the bells and whistles when Christmas is around.
---
Check Out Some More Awesome Blog Articles:
Top 5 websites for UI UX Design Ideas That Will Turn Your World Upside Down
Super curated list of 5 websites for UI UX design ideas that will turn your world upside down. We promise you will find super interesting websites for such web design trends mentioned here!
UI Design Resources: 161 Tools User Interface Design Inspiration
Free handpicked UI design resources for your awesome projects. Curated free 161 UI design resources to energize your workflow. Bookmark this now!
---
If you find this article useful, do share it on your Social Media accounts.
& don't forget to follow us.
Subscribe Now
to access this and much more…
---