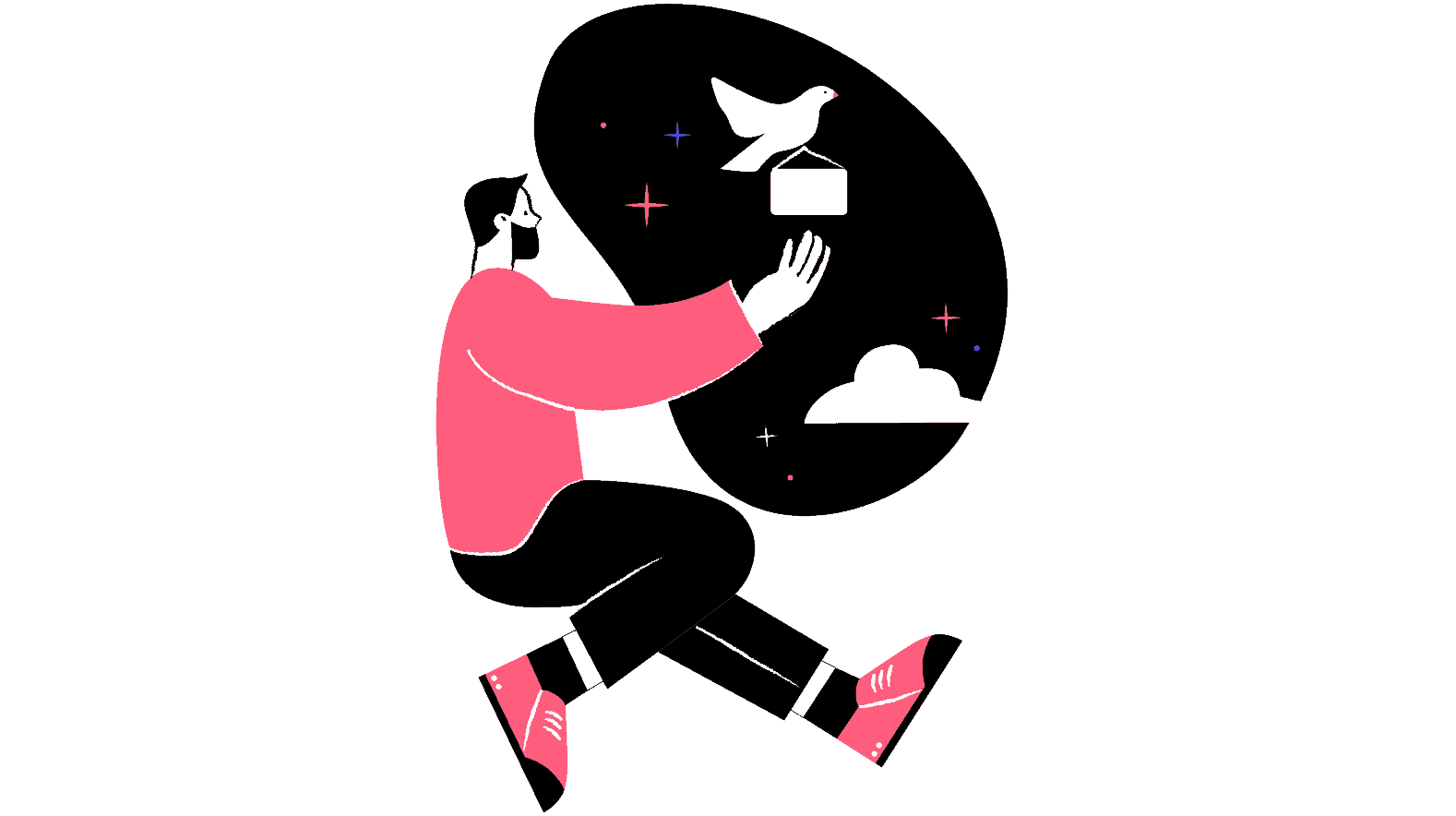 A website is a necessity for an online company. There are a few important points to consider while looking for a new company website to accomplish the desired website goals. 
An online presence in the form of a website has become imperative for an online business, no matter what niche. Many brainstorming goes into choosing a website niche, planning a budget, charting out workforce requirements, and the list goes on. If you are looking for a new company website, it is recommended to gain insights regarding the features and goals that you seek on your website. For instance, you can decide whether you intend to incorporate a blog section on your website or not besides taking a call regarding many more important features. They involve e-commerce, photo galleries, reservation systems, social media features, contact forms, and more.
Before you get website, keep in mind the following 10 things. These tips will help you avoid leaving some important impression on your website and guide you to choose the right website design services. Not all of what is listed is applicable to every situation, but it could save you from a bad experience with your brand! Here are the important points to consider while looking for a new website: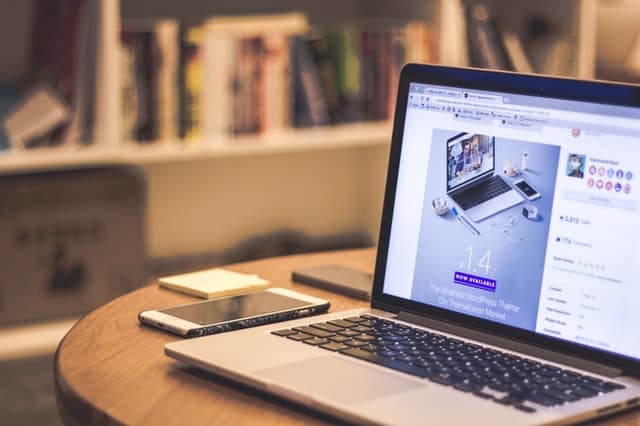 1. Content
No matter what is the purpose of the new company website, content is the key to drive conversions. Especially gaining high-level trust from the website visitors is made possible by SEO-optimized content. Whether it be the "About Us" section or product or service descriptions, information-rich content is of utmost essential to engage with the ideal audiences. 
2. Branding
A recognizable domain name is one of the hallmarks of a credible website, and so is the logo. Brand identity in the form of a logo speaks volumes of the brand's tonality and vision, and hence it must be unique but not at the cost of comprehensibility. The color palette deployed in the logo must be industry-specific.
3. Colour Scheme
More than 60% of impulsive purchases are driven by color perception. Many brands have successfully triggered positive emotions based on color perceptions, thereby resulting in lead conversions. Therefore, it is important to think of a relevant and effective website color scheme based on sufficient research.
4. Website Images
Remember this classic quote, "A picture is worth a thousand words "?
At times, it has been observed that a website failed in driving conversions owing to the poor images despite scoring excellent on the content aspect.
Resourceful and aesthetically pleasant graphics certainly go a long way in user acquisition and user retention, thereby playing a pivotal role in lead conversions.
‍5. Basic UX Principles
An effective website complies with the basic UX principles. No matter how resourceful a website builder is, it is always in the website owner's best interest to rely on a professional to make required changes to a website. Moreover, with the help of a reputed and trustworthy website professional, it becomes easier to integrate numerous customizations into a new company website. 
6. Mobile-compatibility
In an era where the majority of the traffic comes from mobile, it becomes essential to focus on offering a mobile-friendly website navigation experience.
With the help of the right web development firm, you can test the new website for its mobile compatibility through a web hosting platform.
7. Desired customer journey
Ironically, the majority of the business owners fail to plan the desired customer journey while looking for a new website. Before looking out for a new website, you need to prepare a clear roadmap regarding call-to-action initiated by the ideal audience. Only after grasping the desired customer journey will you decide on the ideal content, image, and features. This is again where the role of a resourceful web development company comes into the picture.
8. Test for bugs
Before unleashing your new website, it is essential to test it for bugs so that users can experience a user-friendly website navigation experience.
After all, no business owner would like to go through an embarrassing situation wherein, amidst soaring website traffic, an important feature stops working.
9. Testimonials and reviews
No matter how effective your products and services are, you still cannot sideline the importance of authentic testimonials and reviews in a new website. They are important for creating positive experiences.
A professional web development company can help you place the most engaging testimonials and reviews with the help of their dedicated copywriting team and design team.
10. Most important is to consider the new company website's purpose
A lot hinges on the website's purpose while looking out for a new website. Generally, the prevalent reasons for a new website involve showcasing a work portfolio, selling online items, creating a blog to offer content, and more. Based on the main purpose of your website, the features would be decided. For instance, a portfolio website needs to score well on the aesthetic aspect to increase conversion rates. An e-commerce website needs to deliver the most seamless, user-friendly shopping navigation experience. When it is about a blogging website, SEO-optimized designs & content with captivating images is the main prerequisite to scoring a desired ranking in the search engines.
‍The bottom line for creating a new company website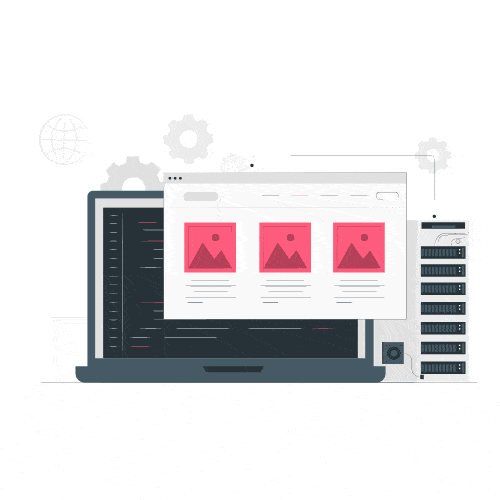 When stuck in a dilemma regarding a new website, checking out competitors and similar domain websites always do help. Moreover, opting for a test drive in the form of trial-free plans offered by website builders is another remarkable strategy to gain inkling regarding the ideal user interface.
If you are unsure about opting for a website builder or your website requires heavy customization, you must look for the right website development services. Leo9 Studio serves you with a full range of technology services that integrate with business and design, we rule through the roost in the Management. We work at the intersectionof art, technology and business, we create design solutions geared toward business success.
---
Read More:
If you think you need to start a website, don't miss this blog post. We have a simple answer & detailed understanding of this, read now!
Fix these easy user frustrations on web, to save you a lot of frustrated users. Here are the 11 most frustrating things that you face today.
Study the different health and technological benefits of enabling Dark Mode on your website and how it is here to stay. Read Now!
---