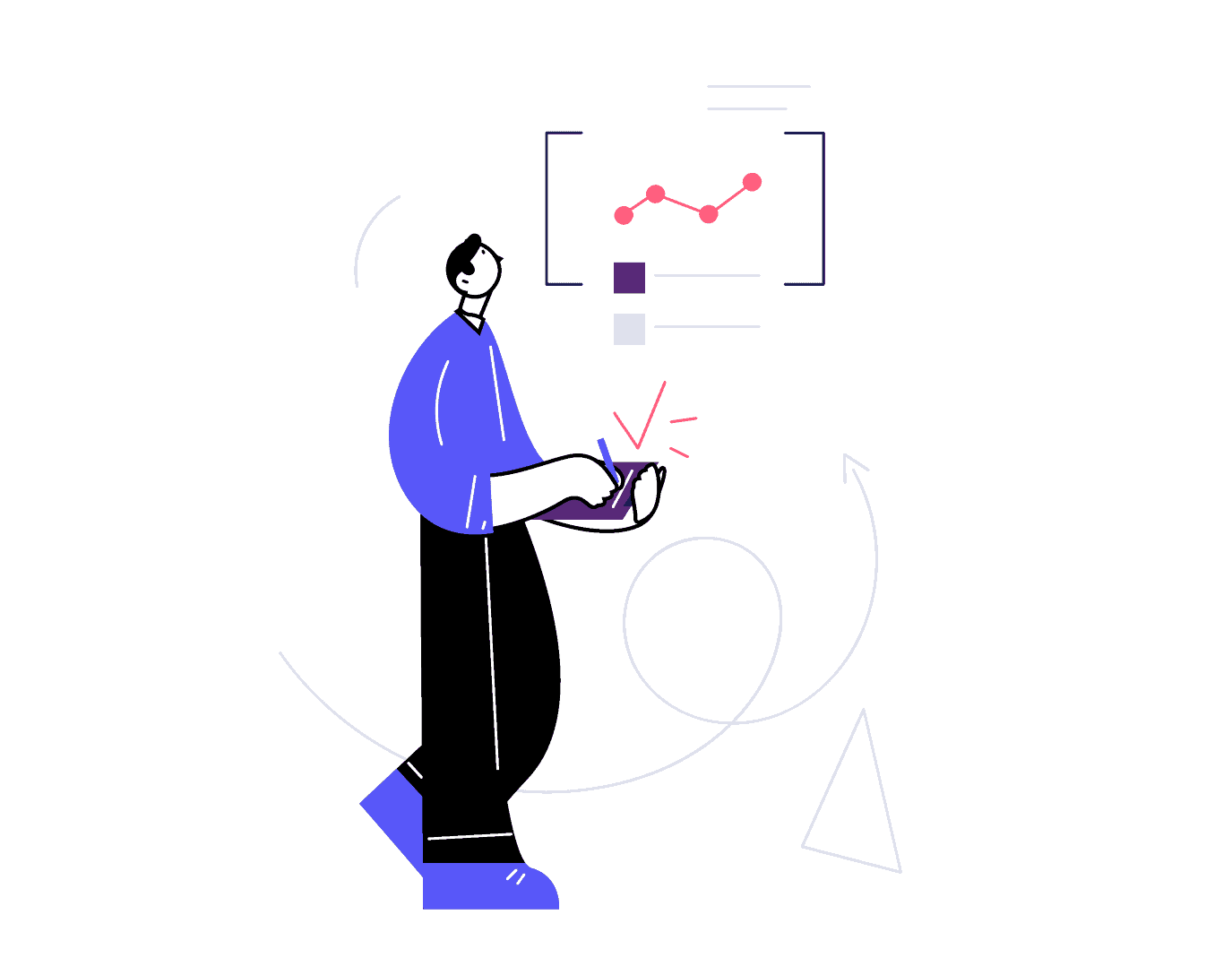 Cadbury: Simply Marketing or Neuromarketing Case-Study?
We have several reasons to have a clear winner for this question: Marketing or Neuromarketing Case-Study? Neuromarketing has proved its value a countless number of times, playing a pivotal role in turning companies into Ace companies.
We're about to study neuromarketing through one of the most iconic and loved brands of all time, wherein 'all-time' literally means over a century!
Cadbury – The Confectionery that Rules
Cadbury owner Mondelez UK reported a profit of more than 185 million pounds after it bought out Cadbury.
Mondelez UK, a subsidiary of US giant Mondelez International, recorded a 740% jump in profit for the year with turnover rising from 1.65 billion pounds to 1.66 billion pounds.
The confectionery business is expanding as you read this. Cadbury was founded in 1824, initially selling tea and coffee but later switching to chocolates, biscuits, and other products.
Cadbury has had fierce competition such as Hershey's, Mars, Nestle, etc. which are among the biggest confectioneries in the world. Despite that, it has managed to stay in business despite initial fluctuations, which were before Dairy Milk entered the scene.
But the fluctuations stopped, and we all know who it owes its splendid success to!
Cadbury Dairy Milk – The Trump Card
350 million bars of Cadbury's Dairy Milk is sold every year – that's almost a million a day!
Cadbury's Dairy Milk was first introduced in 1905, mainly to compete with Swiss chocolates. But it has managed to do much more than that, thanks to Neuromarketing.
Let's see some of Cadbury Dairy Milk's amazing Neuro-moves!
Emotional Branding
The term Emotional Branding is quite famous in the neuromarketing world, and it means, appealing to the target audience through emotion and sentiment.
This feature is distinctly found in almost every Cadbury advertisement.
For instance, Cadbury Dairy Milk Celebrations have a series of beautiful ads that show families celebrating different festivals, depicting Cadbury Celebrations as the perfect gift to rejoice and cherish celebrations.
The most heart melting ads are the ones that revolve around a child's pure love and innocence.
For instance, in one of such Dairy Milk ads, a cute little girl asks a shopkeeper for a Dairy Milk since it was her mother's birthday. But she doesn't have money, so she gives him all her tiny toys that she has, and even her favourite rubber band. The shopkeeper, touched by her innocence, gives her a Dairy Milk and also gives her a tiny toys flower as change.
The ad is so heartwarming that it establishes Dairy Milk as the best and most beautiful gift one could give a loved one.
Colour Impacts
According to Neuroscience, every colour has a unique impact on the human brain and the brain perceives different meanings out of different colours. For instance, it's a universal fact that white colour stands for peace.
In the marketing world, using colours to design advertisements as well as product packages is no less than an art.
The colour purple, according to Neuroscience purple symbolizes magic, luxury, royalty, dignity and spirituality.
Cadbury has undeniably used the colour purple at its best, which is why Dairy Milk is associated with luxury, rich quality and celebration!
If you're ever asked what purple colour reminds you of, one of your first 3 responses may be Cadbury or Dairy Milk!
Customized – for You, by You
Nobody can tell what a person would love, better than the person himself/herself.
If you want to know what your customers would like to have, why not have them tell you?
What better way for an innovation than having your customers brainstorm and create their favourite product for themselves?
A competition from Cadbury to invent a new flavoured chocolate product has named an Irish 17 year old Callum Clogher as its winner, after creating a Choca-Latte Dairy Milk bar.
The winning bar consists of a mix of coffee cream and vanilla sandwiched in between the smooth taste of Cadbury Dairy Milk.
The company is calling upon consumers to 'go madbury for Cadbury' as it relaunches the Inventor competition for 2020. Shoppers now have the chance to create their very own Cadbury Dairy Milk bar, which could become the next addition to the iconic Cadbury Dairy Milk family in 2020.
30% less sugar = 0% Cognitive Dissonance
Mondelez, which has been ramping up its Cadbury profile, recently launched premium Cadbury Dark Milk variant. The brand has rolled out a new variant in its Cadbury range called "Cadbury 30% less sugar".
The move is quite exactly what neuromarketing looks like.
Cognitive dissonance is a psychological phenomenon that evokes guilt or regret post doing something wrong, or making the wrong choice. This is experienced by all human beings, especially by women.
Cadbury 30% less Sugar aims to reduce the cognitive dissonance within people who are conscious about their calorie intake, yet have a sweet tooth and want to enjoy chocolates.
Brand Recall – Neuroscience to the rescue
Heather Andrew, CEO of Neuro-Insight, deconstructs how the winners of Marketing's polls on the best ads of the past 60 years work from the brain's point of view. Public's favourite ad of the last 60 years is Cadbury's 'Gorilla'.
Polls like #60YearsTVAds provide a fascinating barometer of the cultural/creative/emotional messaging that resonates with consumers and industry experts long after an ad has disappeared.
Marketers are increasingly turning to neuroscience to understand consumers' subconscious reactions to creative messaging to gain more objective insights into what works, or doesn't – in an ad.
The way the brain responds to creative messaging is informed by a number of factors – some obvious and some very subtle.
So what makes 'Gorilla' special from the brain's point of view?
The art of the unexplained
The ad is built on a strong sense of intrigue – we see unexpected images that aren't immediately explained.
'Gorilla' opens with a shot of the gorilla's face to the introduction of Phil Collins In the Air Tonight, but this very familiar soundtrack only makes the ad's climax more surreal with no explanation provided. In both cases the brain is highly engaged in wanting to know more, but never quite getting satisfaction until the branding appears at the end of each ad. This means the brain stays involved right through the ad.
The ad might seem really weird and that's precisely what makes it unforgettable! This and many other such effective ads have boosted Cadbury's brand recall to a major extent.
Care, Concern and Brand Image
In 2007, Cadbury introduced recyclable cardboard packaging for its Roses and Heroes chocolates this Christmas.
The square boxes, made from sustainably sourced cardboard, replaced the traditional round metal tins. The move was a part of the company's Purple Goes Green environmental strategy. It included a pledge to cut packaging, carbon emissions and water usage of seasonal products by 25% by 2010.
Tapping into consumer concerns over sustainable packaging would help boost sales as well as elevate brand image, which was the motive behind the programme.
"Many of our customers are dreaming of a green, not white Christmas this year. Introducing an environmental twist will help us to meet shoppers ethical concerns, and the new boxes are easier to wrap." Said Jo Grice, Head of marketing at Cadbury.
Any Occasion and Every Occasion
Cadbury aims to target kids between the age group of 5 to 10 who consume chocolate the most. However, Cadbury chocolates are eaten by people of all ages, sexes, cultures, regions and on all occasions.
Although Cadbury targets people of all age groups, it has distinguished its product offerings to different occasions and age groups of customers.
For example, Cadbury Temptations and Bourneville are meant for higher end consumer groups who are willing to pay more.
Cadbury Dairy Milk Silk is targeted to the people who can't resist chocolates. It has positioned itself as a symbol of good times, meant for special, romantic, or even little memories, celebrating all moments in life.
Cadbury Dairy Milk Crackles and Crispello are meant for people who need crispness in chocolates.
Cadbury Lickables are exclusively designed for kids to relish, in their own childish ways.
Cadbury Celebrations, as the name suggests, is specifically designed for special occasions and festivities.
They address the needs of each and every consumer, from childhood to maturity, from impulse purchase to family treats.
They design products to coincide with Christmas, Easter, Valentine's, Mother's and Father's Day, and other calendar landmarks.
They use neuromarketing strategies such as the 'Choose Cadbury' strategy to encourage a link between chocolate and these events, ensuring that there is a Cadbury chocolate product suitable and available for every occasion. The marketing communication over the years as well the lovely taste of Cadbury and its consistently good quality have given fantastic brand equity to the brand.
---
Here's the reason why you are a rookie in applications of neuromarketing! Check out applications of neuromarketing: Amul's Case-Study now.
Neuromarketing is the process of researching the brain patterns of consumers. Learn all about neuromarketing, and it's common myths.
---
We hope you are convinced if it is a marketing case study or not just a marketing case study! Contact us now to apply Neuromarketing in your business and wait till you see the Trump card work!
Subscribe Now
to access this and much more…
---