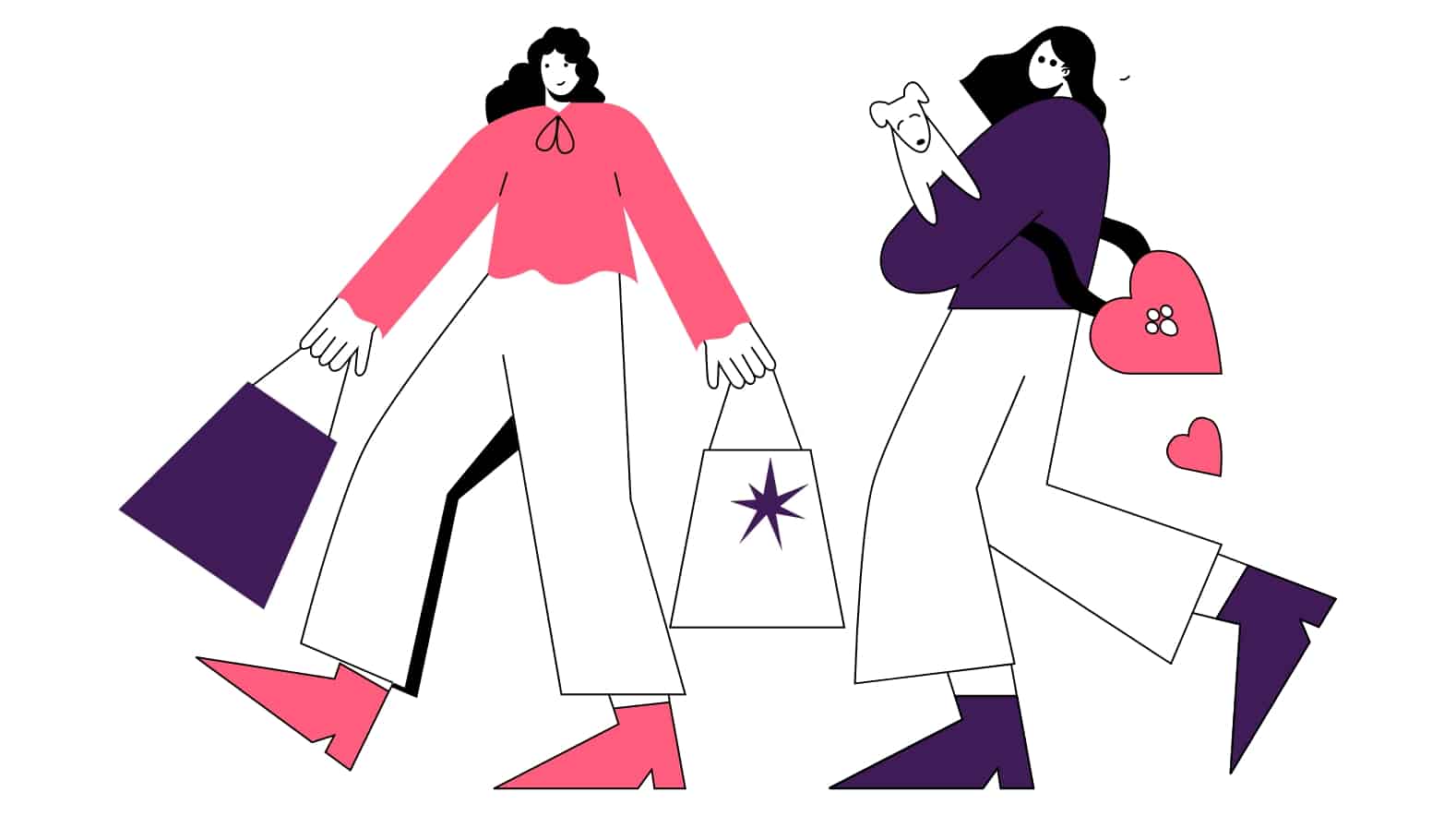 Customer emotion is the parameter used to measure how customers feel about their experience with a brand. Emotions are increasingly gaining importance in customer experience since customers might forget the quality of a product. Still, the experience they felt with a brand will linger in their minds. Especially when it comes to the service industry, the customer experience can make all the difference. 
Customer emotion plays a pivotal role in inspiring decisions. Positive customer emotions can push an individual's purchases and influence others to take on a similar journey. Brands need to understand that customer emotions can define a customer's life cycle with them. If brands want to break away from the pack and become leaders in customer experience, they must focus on emotion. Hence, determining customer emotions and using them correctly should be a key part of your customer experience strategy.
How to Build an Emotional Connection with Customers?
Every industry has become extremely competitive, and it is critical for every brand to maintain strong relationships with its existing and potential customers. It is still easier to maintain healthy relationships with existing customers as it happens naturally but building good relations with potential customers can be challenging.
So how can you do it? The answer is to target your potential customer's emotions. Irrespective of what you sell or what industry you're in, you need to build an emotional connection with your customers because people tend to buy from brands they like.
Here are a few ways to build an emotional connection with customers:
Keep your promises:
Trust is essential if you want to build a healthy relationship with your customers. This implies that you need to deliver on your promises at every stage of the customer's journey. Be available and responsive during the times you've committed. Your customers should know that your brand will honour its commitments and keep its word. If your customers believe and respect your company, they are more likely to invest in you and give you more business.
Empathize with your customers:
Customers should know that you are there to help them out and are keen to solve their problems. You should understand their body language, pay attention and offer concise solutions whenever required.
Provide them with a sense of comfort and order:
Customers want to know that they can trust your brand, and you have everything in order. Your processes should be well-organized and consistent, and you should professionally handle every situation. Once customers start believing that they are incapable hands, they will buy more from your brand and are more likely to refer you to others.
Be genuine:
Today's consumers want brands to connect with them on a personal and humane level. Your brand will have to let go of the corporate-speak and instead indulge in non-intrusive ways to put across its uniqueness.
Identify the driving factors of your customers for driving customer emotions:
There can be multiple emotional motivators for your customers. Figure out what motivates your customers emotionally and nurture an emotional connection. Determining this will help you devise the right kind of marketing strategy for each customer.
Indulge in storytelling:
Good storytelling can help in building strong traditions around your products. Regardless of the size of your brand, brand intimacy can be enhanced with strong storytelling.
Connect as much as possible:
While engaging in conversations with your customers, always put yourself in their shoes. Think about what is important to them, what language do they understand, and then connect with them on all touchpoints.
Customer Experience Management can be a tricky business but an invaluable one. It is designing and reacting to customer interactions to meet or exceed their expectations, thereby leading to greater customer satisfaction, brand loyalty and advocacy. You need to deliver a personalised yet consistent experience to each customer through every physical and digital touchpoint.
The ultimate customer experience primarily depends on service. Brands need to ensure that whatever they are doing or saying is to give customers exemplary service. Mind-set matters a lot and businesses which "serve" their customers rather than simply "processing" them can go a long way.
Final Thoughts on Customer Emotions
Customers appreciate brands that are authentic and honest. Creating an emotional connection with customers is not a step-by-step process that can be easily implemented. You need to train your customer service on empathy and strive to be useful to your customers. Building strong emotional connect with customers is not about building the perfect website or designing an impeccable product; rather, it is about simple things such as getting your customers to trust you by delivering on your promises and providing them with a streamlined experience. This concept is based on simple trust and on the timeless basis of human relationships. People like to buy from people who are nice to them, and they can count on them.
---
About Us:
At Leo9 Studio a UI UX Agency in Mumbai, we strive to work towards customer-centric solutions with the practicality of business and technology to help you achieve your goals for your brand.
We bring value through our diverse services such as; designing, customer experience design, identity development, product, and branding strategy, UI/UX design, technology development, digital marketing, and SEO.
We receive a lot of positive reviews on Clutch, Google, and other platforms. Here is an example from Clutch: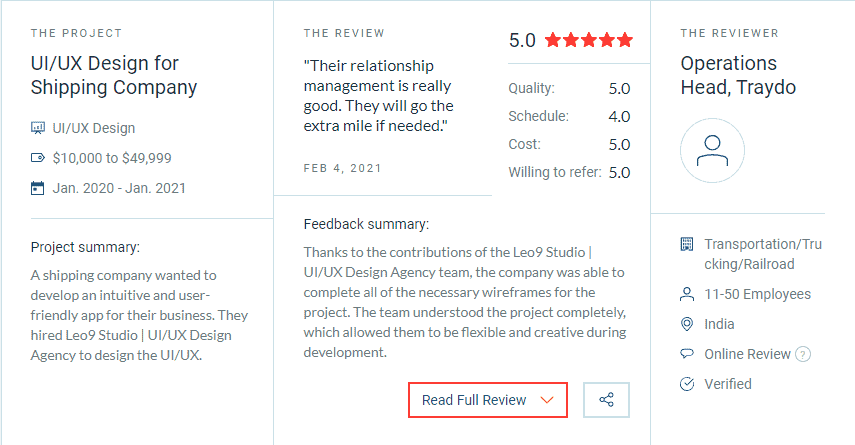 "Their relationship management is really good. They will go the extra mile if needed."
-Operations Head, Traydo
---
Also Read:
What is a content marketing strategy? How do design strategies to achieve your business goals? Learn all about content marketing strategy now!
Read how businessmen must use UX design and enhancement of motivation for better business leads. Reveal the secret now!
Let's understand the role that Neuromarketing plays in UI/UX design. Here is how you must use neuromarketing to elevate your UX/UI designs!
Subscribe Now
to access this and much more…
---