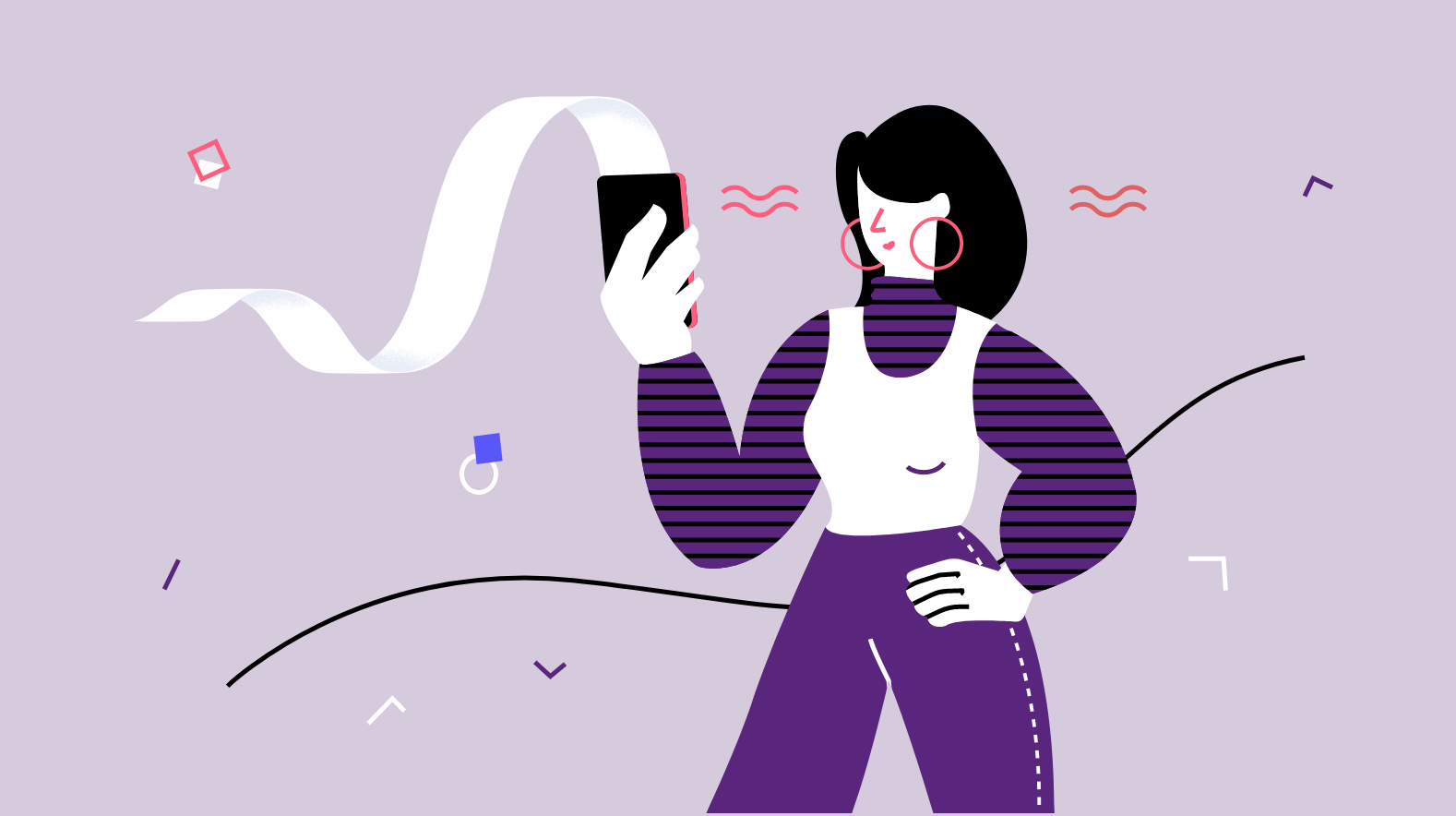 "Good design is not only a reason why your customers become customers; it's also why they stay."
–Arielle Kimbarovky
The National Endowment for the Arts released a report on the 'Influence of Design on the US Economy.' The study shows that some design-led companies — like Apple, Coca-Cola, and Nike — outperformed the S&P 500 Index by a whopping 219% between 2004 and 2014.
Basically, companies with great designs made big profits. These are the results; hence, the design is a powerful tool that really works. Nicely designed businesses tend to beat out their competition. (mic-drop)
What is Design?
Design is not just an art.
Everything is called designing, from sculpting a wheel to AI-based robots and writing a constitution to developing a marketing strategy. Design helps businesses create first, and the best impressions on their target audience also help them retain. So be a freelancer, institution, or business; they all need great designs and designers to sustain.
Design is a mixture of 3 major coordinates:
1. Purpose
2. Art
3. Science
With how technology has advanced in recent years, everyone wants to experience the best of it without spending too much time exhausting their busy brains. It's the same with surfing websites or mobile apps – the quicker and more efficient the website/mobile app, the more satisfied the users will be. When it comes to a mobile app or website's user satisfaction, many technology companies turn towards the apps' UI (User Interface) and UX (User Experience Design) to find a solution.
UX Design is the process of improving users' overall experience when they use an application or website. It mainly focuses on wireframing an app and properly structuring all its elements and components to create a user flow that leads to maximum customer satisfaction. UX keeps customers in mind and provides the basic skeleton for any application.
On the other hand, UI is the procedure of improving the appearance and interactivity of the website or app. It mainly focuses on how the app looks and interacts with the users. For example, every screen, button, page, or other visual elements that you see when using an application is the UI of that app.
There are millions of applications on the app store. While some become successful, many fail to hit their target audience. The one common thing with all successful apps is that they all look and feel good to the user. And that's where UI/UX Design comes in. So if you're wondering about the importance of user interface design for your business growth, here are some ways they help.
Makes You Stand Out of the Crowd
When you invest in a reputable UI/UX designing agency, you can help boost customer satisfaction and end up with happy clients that want to return to your app/website. Everyone likes working with brands that made them. If they are genuinely satisfied, they would even provide helpful feedback to point you in the right direction to improve your app.
Instead of adding fancy design elements, you need to focus on features that let your users know about your services or products. This way, they won't have to navigate your website or retrieve information in a cumbersome manner. Your website should have an aesthetic layout, but at the same time, it should be simple and without distractions. For this, you need to place all the key takeaways and visuals carefully. By making a responsive web design, you can further improve your UX and make it easily accessible across multiple devices.
Taking in customer feedback and making changes accordingly can also increase your business's credibility. Branding is essential, and all of this results in the growth of your business and your brand name.
Improves Brand Loyalty Among Your Target Audience
A good user experience can go a long way for any business. It helps build trust in your brand and establishes a longstanding relationship with your users. An enjoyable, seamless interaction will help customers remember your brand and return back for your products or services.
However, once they have converted, what is the plan to keep them purchasing from you? One benefit of UX design is that it attracts new users and helps retain and nurture existing users.
One way to help build customer retention is to use a customer journey map or CJM for short. It is a way to map out every version of the customer journey from start to completion.
Using this can help you understand where your customers are in the purchase cycle and what possible problems they could face at any particular stage in the journey. Some metrics can offer insight into optimizing your designs to reach better user engagement, customer loyalty, and retention.
Improves Organic Traffic
Good UX design can lead to healthy SEO rankings, which leads to higher organic traffic to grow your business. After all, Google actively promotes a great user experience in their search results. Their goal is to provide users with the best answer to their questions in the quickest way by providing the most relevant information first.
This translates to SEO and other marketing methods like paid media or Pay Per Click (PPC). UX is a significant factor in Google's search algorithm. Not only does your website need the fundamental on-page SEO, but also a simple UX design that supports engagement and improves your rankings. When it concerns websites and apps, a poor user experience can result in poor SEO rankings or an insufficient ad campaign in the case of PPC.
Increases Word of Mouth Referrals
Word of mouth is still a great way to get business, even in a digital world. Not only do you see word of mouth in daily interactions, but you also see it across personal interactions on social media. Everyone knows how good word-of-mouth promotions can be for your business, but what part does UX Design play?
For one, it makes sharing social posts easy. If the buying process is as easy as possible for the user, then they are more likely to recommend you to their friends and family either through social media or in their daily interactions.
It also helps in building trust. Features like star ratings, user reviews, and "people also bought" are valuable metrics that show true opinions and habits of interacting, reviewing, or rating a business, product, or service. And obviously, good reviews lead to better sales.
Engage Users
Whenever you're looking for a particular thing while browsing the web, while all the sites seem to promote the same stuff, you stick to one webpage that clearly stands out against the rest. It's the one that's easy to use and has exactly what you were looking for. The overall experience is enjoyable, and the user is likely to return because of this experience.
Many website owners over-complicate their designs, which drives away customers as they struggle to find what they are looking for. When used correctly, even simple animations pointing users towards the elements on the screen can keep them engaged.
While there are ways to optimize your website or app from a UX perspective, let's focus on two primary principles:
Reduce the number of steps for the user
You need to make it as easy as possible for your visitor to engage with your website/app. You want the users to be able to find what they want with ease. What's even more important is that you drive conversions and engagements across your app or web.
This could be booking tickets, purchasing a product, or even sorting through a database of information. If you keep the procedure as intuitive as possible for your users, it's easier to minimize the chance of users becoming frustrated when they can't complete their tasks.
Give your CTAs more meaning to grow your business
A clear Call To Action can make a huge difference in conversions, regardless of an app or website. These buttons need to be clear to the user what the CTA buttons do. For example, a button that reads "click here" is a poor CTA that could have the users leaving the page. It does not tell the user "why" they should click the button. CTA's like "sign up to our mailing list today" or "book now" are good examples of CTA's that can do well on a website.
Takeaway to grow your business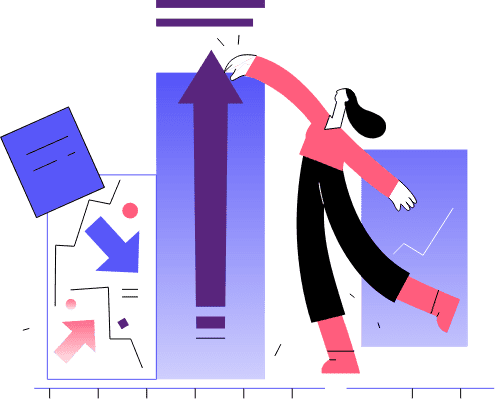 Number 1 way to grow your business and customers is to get a great design team on board. They can help you improve conversions, remarket to existing customers, reach mobile users, and increase your brand awareness.
If you want your mobile app or website to be successful, apart from the content, it will depend on how good your UI/UX Design is. So you need to look for ways to make your app more attractive and engaging to your users. Regardless of your business model, the more you invest in your UI/UX Design, the more chances you can convert users into customers.
And if you are willing to save time, I suggest you connect with these guys at Leo9 Studio which will help you get better insights.
---
Read more related to grow your business:
Almost everyone uses the internet, and a digital presence is a must to grow your business. Here are the top 10 benefits of hiring website developer for business!
Stop! Consider these 10 very crucial points before making your new company website. List for a guaranteed perfect new company website!
If you think you need to start a website, don't miss this blog post. We have a simple answer & detailed understanding of this, read now!
---