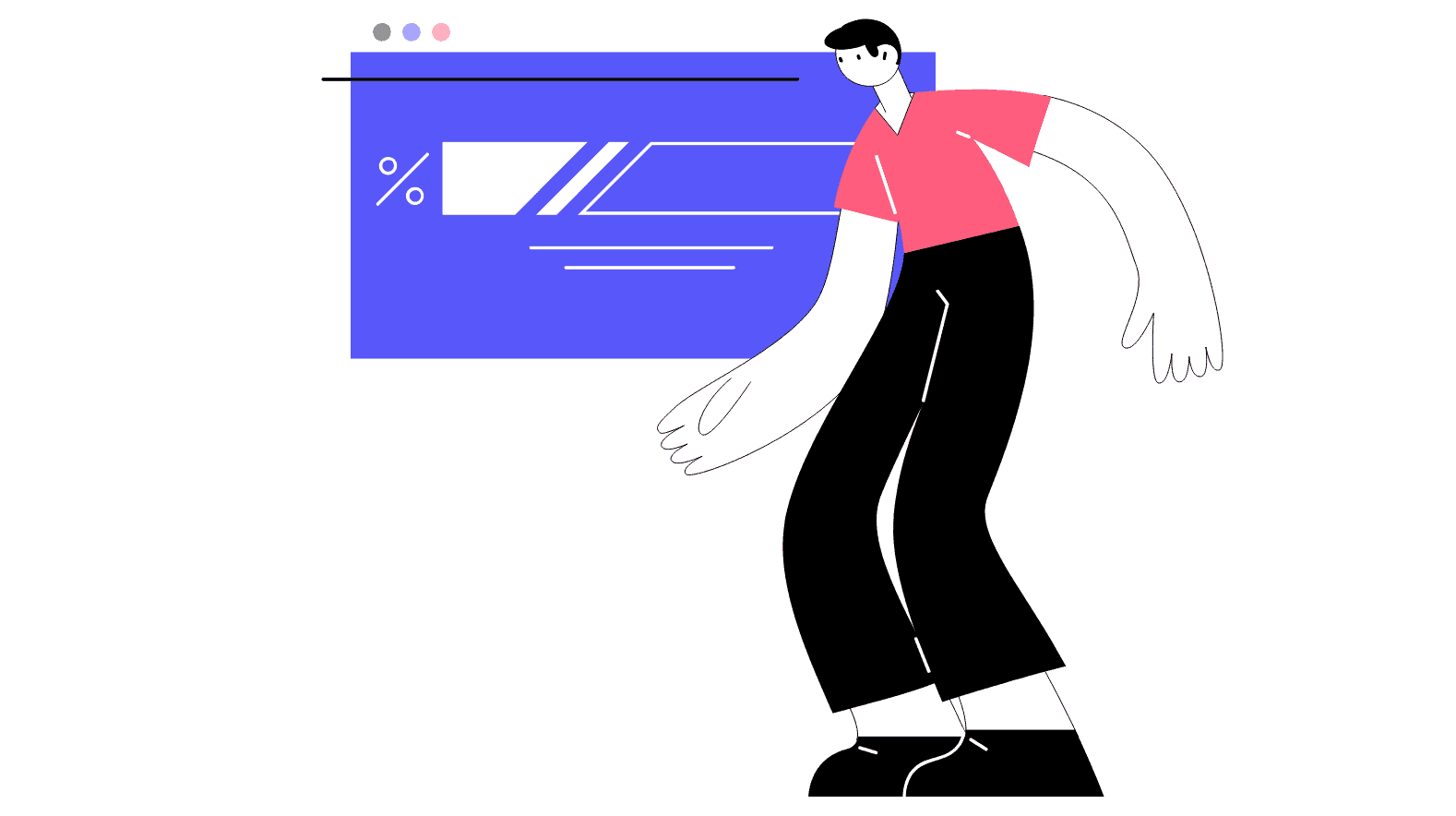 Top 8 Best Website Builders Of The Year 2021
Starting an online business requires a lot of brainstorming in terms of deciding about the website builder. These are the 8 best website builders when it comes to creating mobile-friendly and full-featured websites on a budget. Here take a sneak peek at the pros and cons of a few of the best website builders:-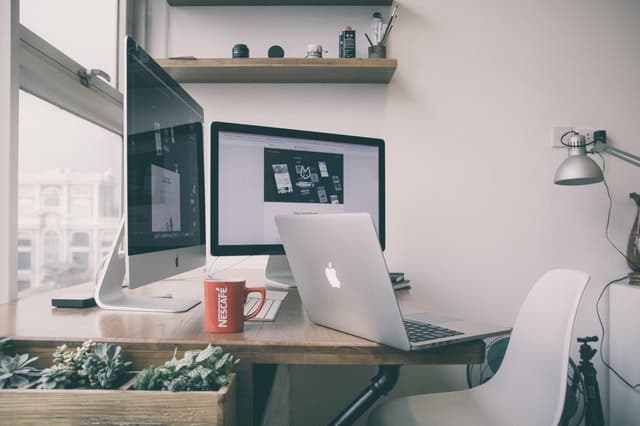 1. WordPress
Undeniably, WordPress is one of the best website builders that is resourceful and user-friendly. Approximately 41% of websites are built on WordPress. Empowered with ease of use, scalability, and advanced features, WordPress is an open-source and free website builder.
Pros: WordPress imparts its user complete control on each single website aspect. Any website can be built using this website builder right from eCommerce store to Social Network, from a Membership Website to Community Forums and beyond. For businesses experiencing budget constraints, opting for pre-made WordPress themes featuring a drag and drop option is a brilliant strategy. What's More? WordPress comes equipped with a staggering 58,000 free WordPress plugins. Toying with an idea to unleash a multilingual website? Again WordPress rules through the roost in multilingual website builders owing to hassle-free multilingual translation competency. Extremely pocket-friendly, WordPress comes equipped with the most powerful and search-engine friendly SEO tools, thereby enhancing the possibility of your website to secure the highest ranking in diversified search engines.
Cons: Gaining familiarity with the WordPress system becomes imperative to manage the website. Also, the user requires keeping up with a variety of updates encompassing Plugin Updates, WordPress updates, and taking backups at regular intervals.
Pricing: Though WordPress is a website builder that comes free of cost, you still require a domain name besides web hosting to make your website go live that generally costs $8/ Month to $14/Month.
2. Web.com Website Builder
Reckoned as one of the best website builders, web.com is exceptionally original and quite popular. Web.com is an easy-to-use and affordable website tool that offers maximum convenience to small businesses.
Pros: The user-friendly drag and drop feature of Web.com, besides a plethora of website templates, provides a remarkable design customization facility. Adding unlimited pages is hassle-free. Moreover, the website templates are mobile-friendly. This website builder enables you to integrate up to 50 products while allowing you to experience secured online transactions besides tracking and managing orders smoothly. Moreover, you can avail a domain name, email address, website analytics, security, and website tools at no additional cost. What's more? Avail free unlimited phone and chat support whenever in need.
Cons: Despite offering many tools, it lacks a few resourceful features essential for business growth. Restriction related to the number of products is yet another major concern in the context of Web.com. Switching to another platform is yet another major hassle.
Pricing: Pricing at Web.com starts at $1.95/Month. A marketing plan can be availed at an additional cost.
3. Wix.com Website Builder
Empowered with user-friendly and intuitive features, cloud-based Wix.com is one of the best website builders.
Pros: Wix offers you free hosting while allowing you to gain access to numerous editable templates to let you customize your website. It comes equipped with a built-in AI tool named Wix ADI competent in designing a captivating website. Many paid and free apps can be installed on your website by leveraging Wix.com.
Cons: To deliver a seamless website navigation experience to your users devoid of Wix branded ads, you require switching to Unlimited or Combo plans.
Pricing: A free version can be leveraged by the user that comes equipped with a Wix branded sub-domain. Connecting a domain costs around $9.16/Month.
4. Shopify
Shopify has emerged as one of the best website builders in the gamut of eCommerce websites and online stores. With a whopping 1 Million active users and counting, it is no less than a lifeline for online businesses.
Pros: Mainly as an eCommerce website builder, it comes equipped with unlimited product capacity, full inventory management, resourceful stats, and effortless marketing solutions, and more. Integrating Shopify into WordPress is yet another lucrative feature.
Cons: For small businesses, Shopify may prove to be a bit expensive option. Moreover, switching to another website builder at a later stage is quite challenging.
Pricing: The basic plan of Shopify costs you $29/Month. A user can anytime upgrade to the advanced plan.
5. Weebly
An effortless and intuitive website builder platform, Weebly is one of the best website builders that eliminates any hassle related to managing or installing any software to host a website for a user.
Pros: As a fully-hosted platform, Weebly allows its users to leverage Weebly's built-in support for eCommerce.
Cons: In terms of features, a user requires accommodating limited features offered by Weebly due to being a fully hosted platform. There is no scope for adding a new feature or functionality to Weebly.com. Moreover, be ready to pay 3% transaction fees on every single purchase. If you are not keen to pay the same, you need to switch to their business plan.
Pricing: A free basic plan can be availed starting from $8/Month.
6. Squarespace
Recognized for ease of use and great designs, Squarespace is one of the best website builders.
Pros: It comes equipped with enterprise-grade infrastructure meant to host your website. Business growth is never a hassle with this robust and secure platform. Editable templates can be deployed and for the same website, multiple templates can be used at one time. Adding content is like a walk in the park. By leveraging an eCommerce plan, you can easily integrate an online store.
Cons: Restricted integrations with third-party services are a major hurdle in scaling a business. Limitation in the context of payment gateways is yet another major aspect that turns off the users.
Pricing: Squarespace website builder plan starts from $12/Month.
7. GoDaddy Website Builder
A leading name in the domain and hosting business, GoDaddy Website Builder offers an effortless tool to build a professional-looking website.
Pros: Leverage the built-in photo library besides ready-to-use blocks. It is quite mobile-friendly.
Cons: GoDaddy Website Builder lacks flexibility in the context of features and design options. Switching on to another website is yet another major hurdle.
Pricing: A personal plan starts from $5.99/Month while a business plan starts from $9.99/Month.
8. Webflow
A full-featured website builder, Webflow is one of the best website builders that empower designers, entrepreneurs, and creative professionals. A customized web page is possible by leveraging varied products.
Pros: Intuitive and customized drag and drop option is its major USP. It is possible to choose a preferred template from hundreds of templates.
Cons: Plan variation may appear a bit confusing. Limited code customization is a major concern. There is a limitation to traffic as well on a few plans.
Pricing: Webflow comes in 4 website plan variants with the basic plan starting at $12/Month.  
The Bottom Line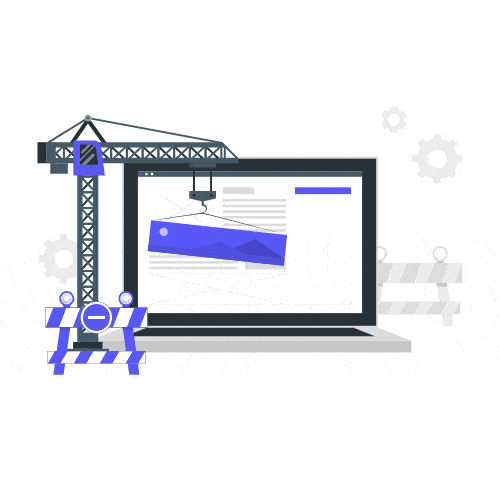 Since all website developers come with their own sets of pros and cons it becomes challenging to select one from these. This is where the role of a resourceful creative design agency like Leo9 Studio comes into the picture that assumes the responsibility of guiding its client in the best possible manner through grasping business goals and visions.
---
Read More:
Stop! Consider these 10 very crucial points before making your new company website. List for a guaranteed perfect new company website!
Study the different health and technological benefits of enabling Dark Mode on your website and how it is here to stay. Read Now!
Fix these easy user frustrations on web, to save you a lot of frustrated users. Here are the 11 most frustrating things that you face today.
Subscribe Now
to access this and much more…
---