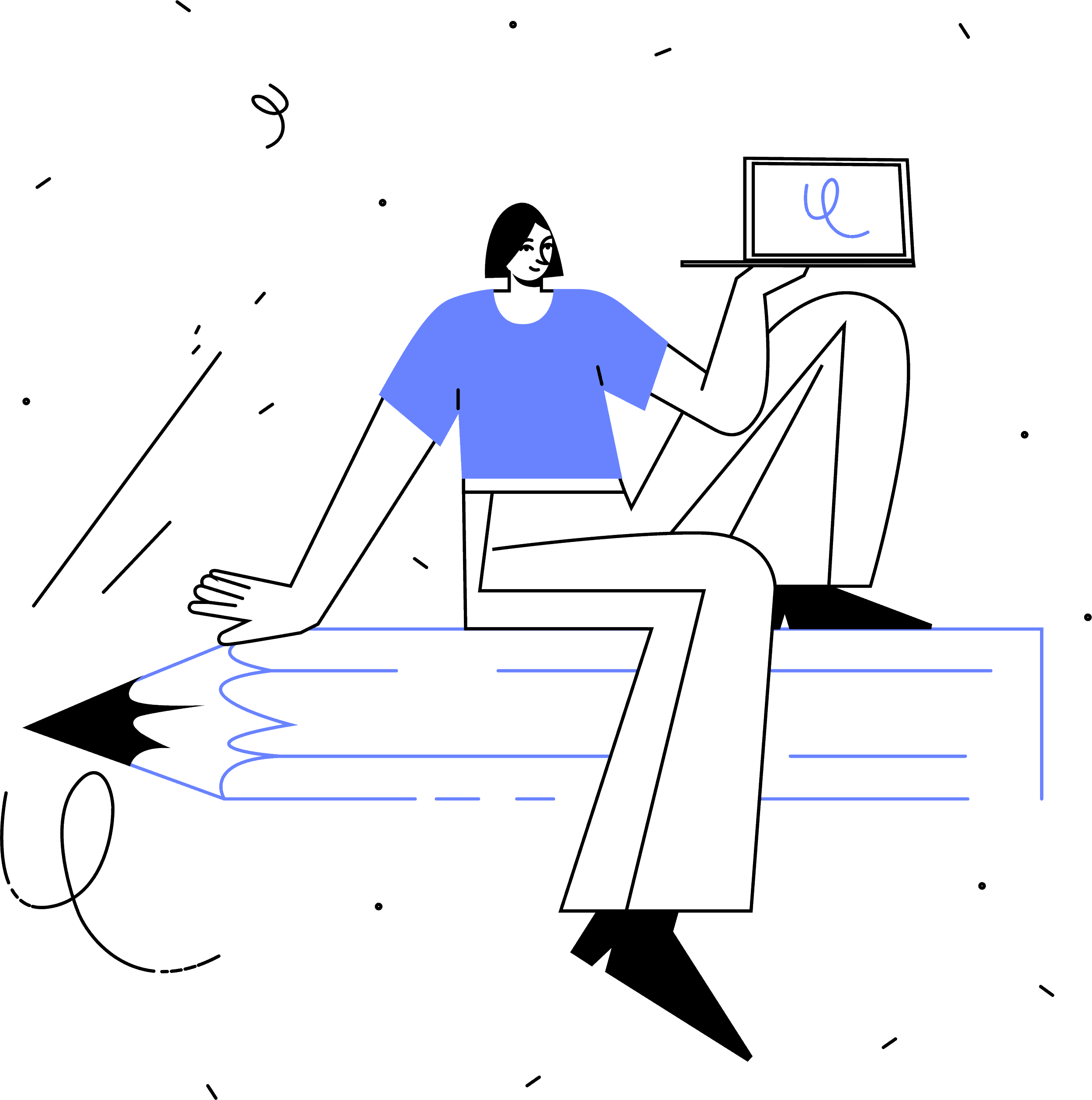 Every year 'best web design' practices bring a plethora of new trends in the world of design, however there certain timeless principles of UI/UX design that are proven to be Successful in-terms of engaging the customers, improving the user experience & driving the conversions.
After all, you don't want to spend so much time and effort doing the wrong things & would want to make the best of the resources that you have while creating a catchy website.
Well, there are certain practices that really help you drive results on your website & that is exactly what we bring you in this article.
Let's get started….
1. Micro Interactions
Over the course of the next year, though, one of the few things you're going to see more often is micro-interactions. At its core, micro-interactions are meant to delight the user and improve user experience.
These micro-interactions let the user feel engaged while performing a task on the website.
We Design Experiences! — Leo9Studio
Interactive Call To Action Design: Leo9Studio
2. Minimal design
Less is More — The world is moving towards minimalist designs!
Minimalist design is a design with fewer elements that demands same level of functionality, usability and clarity as "Normal" Design.The key principle of this approach is to keep only the essential elements, in order to focus the recipient's attention as well as to enhance the overall elegance.
Negative space, Single focal point, Dramatic topography & only the essentials.
3. Wow your users with Immersive Elements!
Creating a little extra something to your 2D layout and layering elements on top of another creates a floating feel. Despite the use of flat designs, floating elements & 3D layout gives an opportunity to bring in the creativity & this has made many designers to create pages with a combination of 3D and Flat design.
Not only would you be able to get users to stay on your page, but also create a realistic feel & depth from the elements.
4. Customer Centric approach
Anticipate user needs — Put yourself through the shoes of the user & understand what matters to them. Its critical that you have the right answers to some of the important questions below,
What do users expect to be able to do with the website?
Why do these things matter to them?
What are they using to do those things now?
What would provide value to them?
5. Intuitive Navigation
Imagine you are blindfolded, and thrown in the trunk of a car & driven around the city for an hour . Then you are dumped out in some random part of the city . b
Based on what you see around you, can you answer these 4 questions?
a) Where am I?
b) How did I get here?
c) What can I do here?
d) Where can I go from here?
"Don't make me think" by Steve Krug introduces Trunk test for Navigation
If your users find answers easily for every page of your website then you passes Trunk test.
6. Mobile first design
The mobile internet traffic of 2018 accounts for 52.2% of the internet traffic. This should help you give direction to where you should channel more of your resources.
From SEO perspective, Google ranks follows Mobile first approach for search engine ranking of the website. Optimize web designs for a smooth mobile experience.
7. Chatbots
Use of chatbots for customer support is growing year after year, below are some stats for the next year…85% of all customer interactions will be handled by chatbots and without a human agency by 2020! This is crazy right!
Chatbots can not only save on customer service costs but also decrease the response time by answering up-to 80% of the routine questions.
8. Personalization
Log in to your Netflix account and you'll see everything from your recently watched videos to a list of popular videos that you might enjoy. Your Amazon account delivers items you might be interested in based on your previous purchases.
Another excellent example that follows this approach is Starbucks app. The app crafts special offers based on the user interests & information provided.
Creating a personal connection with the user by offering more relevant and personalized experience has been proven to generate more leads & keep users engaged.
9. Brand Consistency
"Design is the silent Ambassador of your brand"

– Paul Rand.
Branding is the identity of the business and maintaining a consistent branding along all touch-points is Pivotal
Be it logo, color scheme and iconography , brand Voice or marketing efforts
10. Emotional Design
Emotions are an essential part of communication and play a central role in human ability to understand. Be it a funny meme or simple animated effects, try to integrate emotions into the product be it positive or negative ones depending on the context.
There they are! The ten tips that can get you to build a more conversion driven website & an excellent site that allows users to engage and have a smoother experience.
About us: Leo9 Studio is a Premier Design & Tech Agency. We help Enterprises and Startups alike build Great Products, Gorgeous Interfaces, Great Brands. We assure you the best web design!
Want to create a great the best
web design?
Say hello to us at info@leo9studio.com
---